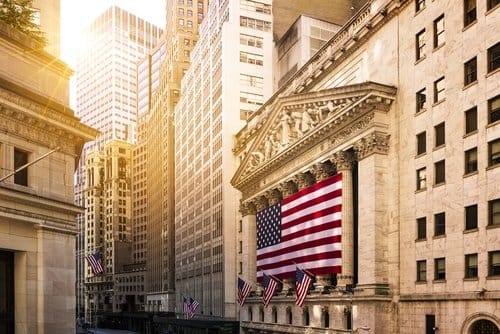 Indices
S&P 500 Higher by 1.44% Despite U.S. Election Stalemate
The S&P 500 traded higher with other U.S. indices despite the U.S. election being stuck on a knife-edge as some key swing states still haven't called a winner. The situation sees Joe Biden with a 238 to 213 lead but the Trump won two of the two states previously and also had a lead in North Carolina and Georgia as voting closed.
The outcome was both candidates calling a victory which has resulted in domestic and international condemnation of Trump's early victory dance, while Biden's was ignored. The stock markets are rallying and there are tow theories as to why. The markets rallied as Trump also moved to head the betting markets as the favourite, however some analysts suggest the rally is based on the expectation of further Biden stimulus. It is looking the result could drag into the weekend with Trump looking to take the vote to the Supreme Court if needed.
Tomorrow sees the Federal Reserve announce their latest interest rate decision and monetary policy outlook, but the central bank are unlinkely to change anything apart from some forward-looking statements. The meeting is likely to be overshadowed by the election outcome.   
Third-quarter earnings ahead for the S&P 500 index this week include Warren Buffet's Berkshire Hathaway, drugmaker Bristol Myers Squibb, and technology firm Qualcomm. These are unlikely to have a large impact on the index while investors get ready to pull the trigger on large bets once the election winner is confirmed.
S&P 500 Technical Outlook
The S&P 500 has rallied strongly in the last three sessions and now trades above the 50-day moving average at 3418. The next resistance is around 3460 with the October 12th high of 3560 being the ultimate target. The day's range is quite large so bullish traders could try a small position with a stop under the moving average to target the highs. The Investing Cube team is currently available to help all levels of traders with the Forex Trading Course or one-to-one coaching.  
Don't miss a beat! Follow us on Telegram and Twitter.
S&P 500 Daily Chart
More content