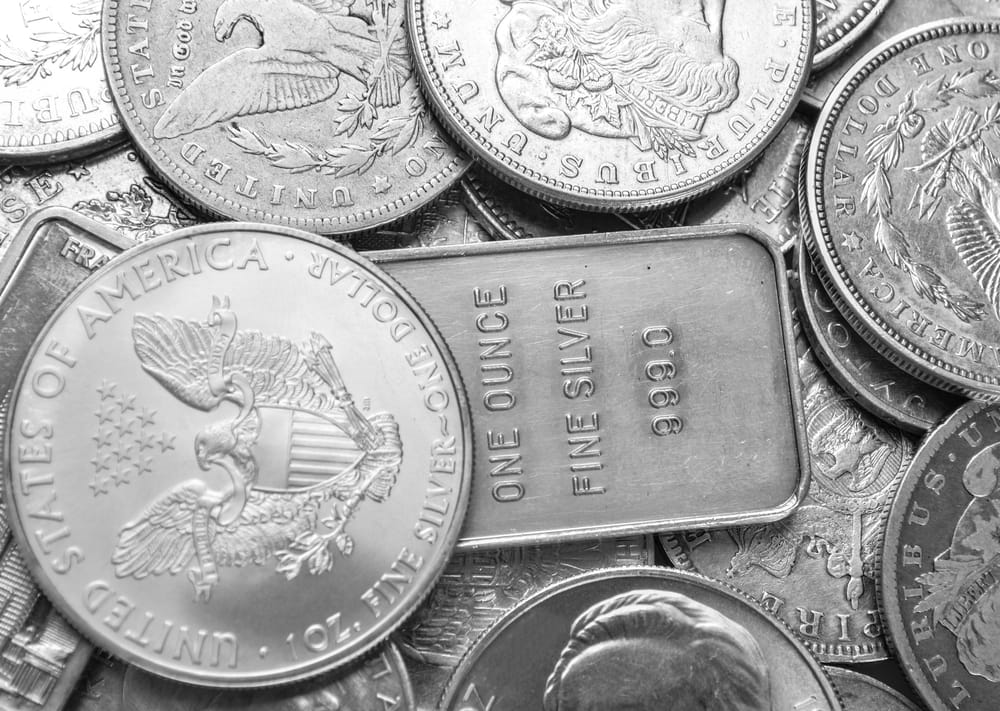 Commodities
Silver Prices Remain Resilient Above $24 Despite Downbeat Industrial Production Data
Silver prices have reacted in a muted fashion, albeit quite surprisingly to the contraction in Industrial Production in the US for September. The US Federal Reserve reports a contraction in US Industrial Production by 0.6% in September, which was well below the 0.4% expansion in August and far less than the 0.6% expansion predicted by market analysts.
Capacity Utilization also dropped from 72.0% in August (an upward revision) to 71.5% in September, which was less than the 72.1% predicted by market analysts.
According to the report, the September read was 7.1% below pre-pandemic levels recorded in February 2020. Still, it showed a recovery of more than half of the decline that occurred between February and April. Manufacturing output dropped 0.3% in September, sending it to levels that were 6.4% of the pre-pandemic levels seen in February 2020. Capacity utilization remained above the April lows.
The reaction to the news was muted on the XAGUSD pair, despite retail sales data that should have promoted more strength on the greenback. Silver prices are 0.71% higher on the day as at the time of writing, with the XAGUSD trading at 24.453.
Technical Outlook for XAGUSD
Silver prices on the XAGUSD daily chart bounced off the channel's trend line nicely, but the 24.569 resistance line caps further upside moves. The pair remains vulnerable as the downbeat industrial production data and upbeat retail sales, favour a downside move on the pair. If this eventually plays out next week, we could see a breakdown of the channel's trendline, opening an opportunity for sellers to drive prices to the 23.164 support target. 22.387 and 20.734 remain viable targets for the future if the expected decline continues.
On the other hand, a break above 24.569 allows silver prices to target the opposing channel boundary, where the return line could interact with the 26.325 resistance level to form the next upside target. A break above this target allows for further upside towards the 10/15 September highs at 27.502, with 28.073 lining up as an additional target to the north. Failure to break above 26.325 keeps price oscillating within the channel.
Don't miss a beat! Follow us on Telegram and Twitter.
Silver Price (XAGUSD) Daily Chart
More content