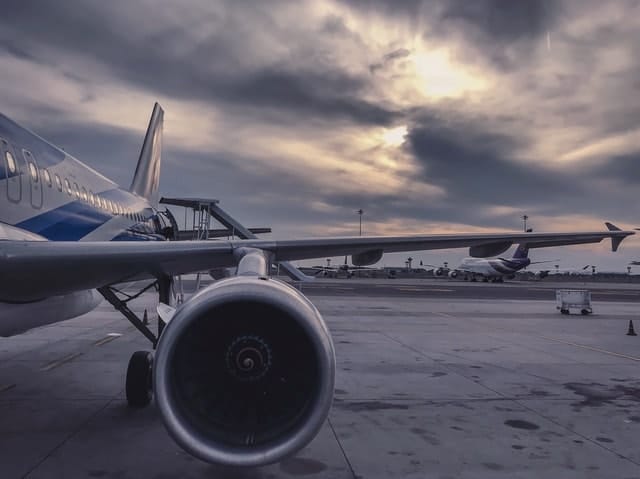 Shares
Rolls-Royce Share Price: Rebound Possible But it Must Cross 100p First
Rolls-Royce share price is up by more than 2% today, becoming the sixth best-performing stock in the FTSE 100 index. The RR shares are trading at 96.68, which is 12% below last month's low of 86.28p.
Rolls-Royce has been in the spotlight this year as countries like the United Kingdom and the United States decided to place more travel restrictions. Before the year started, the thesis was that most countries would reopen as they started issuing coronavirus vaccinations. Therefore, analysts started to downgrade their views of the aviation sector.
In fact, last week, Rolls-Royce said that it was downgrading its previous forecast of the total flying hours. It now expects that its widebody engines flying hours will be at about 55% of 2019. Previously, its estimate was at about 70%.
The flying hours are important for RR because of its vast long-term servicing contracts with airlines. These contracts only apply when planes are flying and are so lucrative that the firm usually sell some of its engines at a loss to win them.
When making the announcement, the firm said that it expects its free cash flow outflow to be about 2 billion pounds this year. This will be better than the 2020 outflow of about 4.2 billion pounds but worse than what analysts were expecting. The firm said:
"Enhanced restrictions are delaying the recovery of long-haul travel over the coming months compared to our prior expectations, placing further financial pressure on our customers and the wider aviation industry, all of which are impacting our own cash flows in 2021."
To save cash, Rolls-Royce has suspended its dividend, laid-off employees, and sold some of its assets. It has also suspended some of its programs, including that of its next-generation UltraFan engine program.
Rolls-Royce share price forecast
On the daily chart, we see that the Rolls-Royce share price has been under pressure recently. After reaching a December high of 136.6, it dropped to 86.60 last week where it formed a doji pattern. This was in line with what I predicted in my previous article on RR share price.
The price remains below the descending trendline that connects the highest swings since January. It has also moved below the 50-day and 100-day exponential moving averages. In my view, I expect the RR shares to rebound later this year and possibly retest the previous high at 136p. For this to happen, bulls will need to move above the descending trendline 100p.
Don't miss a beat! Follow us on Telegram and Twitter.
RR stock chart
More content