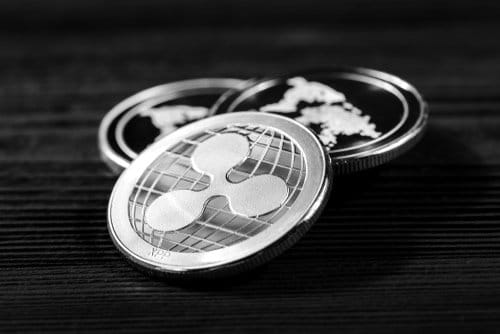 Cryptocurrencies
Ripple Price Drops As Ripple Chairman Threatens to Take the Company Out of the US
Just as stakeholders are coming to terms with the new FCA regulations banning retail cryptocurrency trading in the US, Ripple Labs is threatening to leave the US over what it calls an extremely hostile atmosphere towards cryptos and the overall blockchain space in that country.
Speaking at the virtual LA Blockchain Summit live stream, Ripple co-founder Chris Larsen said that with the continuous battles that blockchain companies in the US have to undergo to achieve regulatory compliance, new regulations keep getting tacked in. Larsen says that the message to crypto companies is clear, and that is that cryptocurrencies "are not welcome" in the US.
Larsen also praised China's efforts at domesticating cryptocurrency use, saying that the digital payments systems and the attempts by the Peoples Bank of China at creating a digital Yuan were far ahead of what was going on in the US.
Larsen also doubled down on the relocation of Ripple Labs' headquarters, saying that the company was considering other crypto-friendly locations such as Switzerland, Japan, Singapore and the UK as possible destinations, saying it was "a shame". Larsen said that changes were needed, or the country stood the risk of losing its leadership of the global financial system.
Ripple price took a step backwards on the comments of the Ripple Labs Executive Chairman and Co-founder and is currently trading 0.82% lower on the day.
Technical Outlook for Ripple Price
Ripple price action on the XRPUSD daily chart shows an inverse head and shoulders pattern which has not yet resolved. Ripple price was rejected at the neckline on the back of Larsen's negative comments, and the price has pulled back to the 0.24425 support (prior highs of 31 January, 8 March and 7 September 2020). A breakdown of this price level allows Ripple price to drop towards 0.22928 (lows that form the heads in the pattern), with a drop below this area invalidating the pattern and setting up a move towards 0.21955 or even 0.21155 as potential support targets.
On the flip side, a breakout of the neckline confirms the pattern and makes a case for a measured move towards the 0.27082 resistance target. A further advance allows Ripple price to target 0.28581.
Don't miss a beat! Follow us on Telegram and Twitter.
XRPUSD Daily Chart
More content