Earlier on Wednesday, the crypto market was all green after recovering some of its losses.
The current global crypto market cap was $2.00T, a 2.35% increase in the last 24hr. Bitcoin was up 1.08%, ETH had risen 3.46%, while DOT gained 6.67%.
MOONBEAM Completes its Launch on POLKADOT
Yesterday, Moonbean became the first para chain smart contract on Polkadot and shared their excitement on Twitter through the official Moonbean handle.
Moonbeam is a smart contract platform on Polkadot that offers more features than Ethereum by providing staking, on-chain governance, and cross-chain integrations.
Soon after the launch, Moonbeam altcoin (GLMR), initially priced at $10.57, surged 84.4% to a high of $19.50. At the time of writing, the GLMR token was trading at $9.65 after giving up all of yesterday's gains.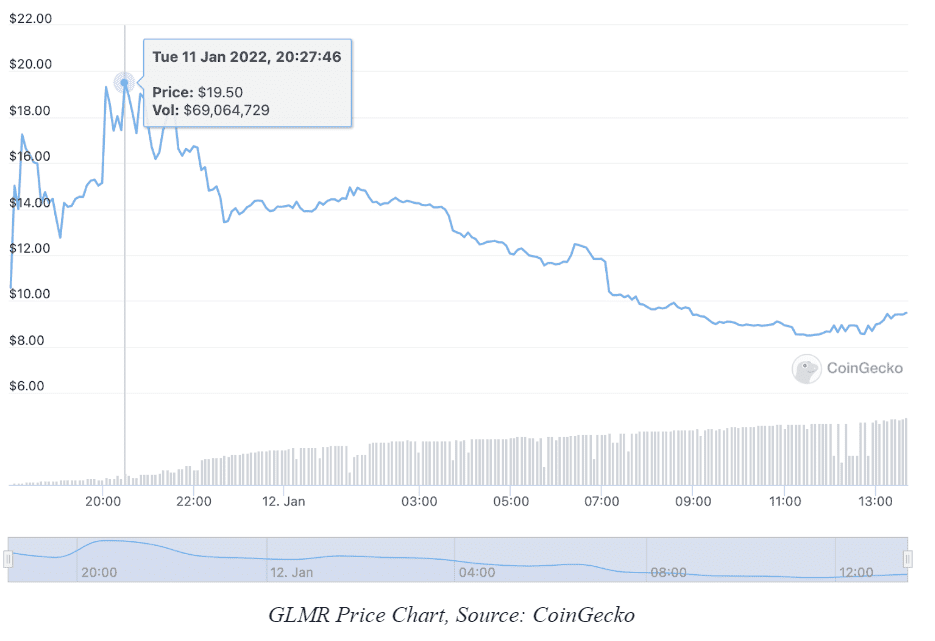 Polkadot price prediction:
Polkadot was trading at $25.71 which is up by 6.67% in the previous 24hrs.
On the DOT/USDT 4hr chart, we can see that the market structure is bearish; however, the price has been moving up since yesterday.
Previously on December 27th, DOT formed a major high at $32.75 but soon afterwards came down to $26.13, dropping cutting almost 20.26%. After the swing low formation at $26.13, the price started to move up and formed a new swing high at $38.17 on January 3, 2022. 
The price then came down and formed a new lower low after breaking the support zone at $26.28 and finally stopping at $22.38.
Currently, the price is moving up after breaking the high at $25.34 formed on 9th January. The price is now near a major resistance zone, and if the price breaks above the zone, it may reach the first resistance zone(R1) at $27.41. However, if the price fails to break the R1, it may fall to $25.34.
The key level is $27.41 as it is a confluence area where both the trendline and resistance zone meet.
DOT/USD 4hr Chart