The PLTR stock price has lost its swag. Palantir shares have tumbled in the past few months and are currently sitting close to their all-time low. They are trading at $11.60, which is slightly above its all-time low of $9.11. This means that they have crashed by over 74% from the all-time high. The company is now valued at about $23 billion.
Palantir is a leading technology company that offers services to both government and large companies. Its three products are Gotham, Foundry, and Apollo. Gotham shows customers patterns hidden deep within data sets while Foundry creates a centralized platform for data. On the other hand, Apollo helps customers deploy its software in all environments.
It is a fast-growing but loss-making company that charges millions of dollars for its intelligence services. For example, the company generated revenue of $1.5 billion in 2021. This was a substantial increase from the previous year's $1.09 billion. It also managed to narrow its loss to about $520 million.
There are several reasons why the PLTR stock price has crashed in the past few months. First, as you can see below, the company's insiders have been dumping the stock. This is usually a sign that they don't have significant confidence in the company.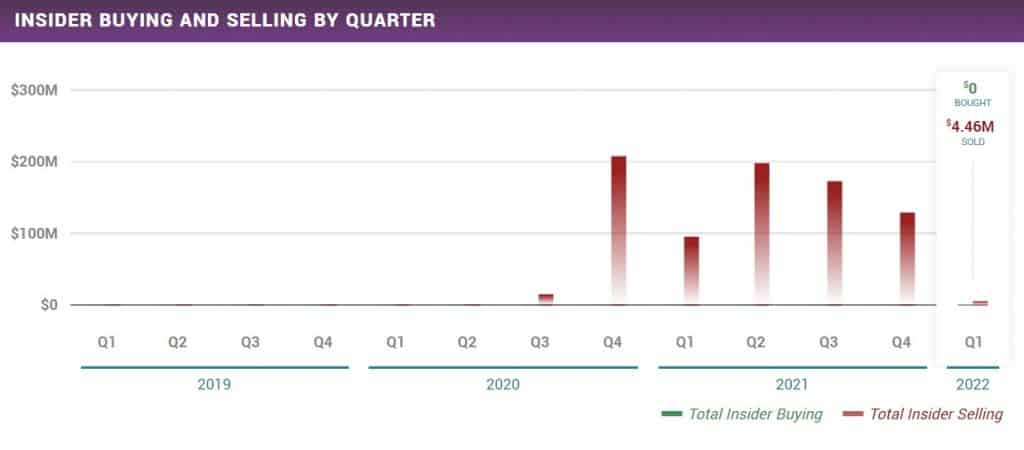 Second, the stock has dropped because of the Federal Reserve. With inflation rising and the unemployment rate falling, analysts expect the Fed to start hiking next week. As a result, many growth stocks have been falling. Further, many stocks that did well during last year's meme mania have all crashed.
Still, in my view, from a fundamental perspective, I believe that Palantir is an undervalued stock that will bounce back. For one, it has a strong path to profitability while its growth is still strong.
PLTR stock price forecast
The daily chart shows that the Palantir stock price has been in a deep sell-off in the past few months. The decline accelerated when the shares fell below the support at $17, the lowest level in May 2021. It has moved below the 25-day and 50-day exponential moving averages and is approaching its all-time low. 
Therefore, there is a likelihood that the stock will continue falling in the near term. In the long-term, however, the shares will resume the bullish trend.