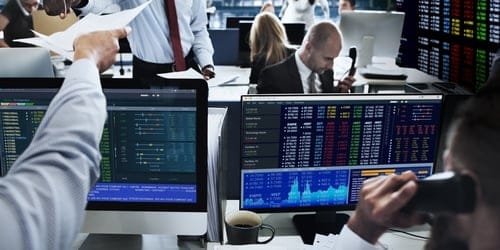 Shares
Oracle Hits New Highs After Better-Than Expected Earnings
Oracle share price has spiked higher this Friday as the company's revenue and earnings for the second quarter of 2020 beat estimates.
Oracle shares are nearly 2% higher as at the time of writing after the company reported earnings of 93 cents per share, which beat estimates of 86 cents per share. Revenue also surpassed analysts expectations of $9.19 billion, coming in at $9.37 billion as the company ramped up sales in its license support and cloud services. Sales rose 2% as the company secured new business deals from Xactly and MacDonald.
Comments from President Donald Trump about the possible involvement of Oracle in TikTok's US operations, there are reports that the company is also interested in acquiring TikTok's operations in Canada, New Zealand and Australia. However, there have been no comments by the company confirming or denying this.
Technical Outlook for Oracle
Today's intraday high at 61.86 marks the all-time high for the stock. The monthly chart shows that price action since 2007 has obeyed an ascending channel, indicating continuing long-term uptrend. Currently, the price has retreated from the record high and is pushing back towards the support at 57.30 (highs of 3 June 2019 and 1 October 2019). A break down of this support brings in 53.09, with further downside targets at 50.71 where the lows of 3 June 2019 and 1 June 2020 are found.
Conversely, a bounce from the present support allows for a retest of the record high, with a continuation of the uptrend occurring if this price level is exceeded.
Don't miss a beat! Follow us on Telegram and Twitter.
Oracle Monthly Chart
More content