I wrote about Legal & General share price in May last year when the stock was trading at 252p. Nothing much has happened since then as the shares are trading at 256p, which is much higher than last year's low of 201p. Now, after news of the company's CEO's resignation, I will assess whether Britain's biggest asset manager and the insurance company is a good investment.
The bull case for LGEM
A bullish case can be made that Legal & General is a good stock to invest in for long-term investors. First, the company is trading at a bargain compared to other firms in the industry. It has a trailing PE multiple of 7x, which is lower than the average FTSE 100 multiple of 15.35. In the United States, the S&P 500 index is trading at a multiple of 21.
Therefore, the company is clearly cheap to invest in, considering that it is a safe company with superb credit ratings. In June last year, Fitch reiterated its A+ rating on the company. AM Best also has a A credit rating on the firm. Still, doubting? Well, a DCF calculation, which looks at the present value of future cashflows shows that the stock is trading at a 60% discount to its fair price, as shown below.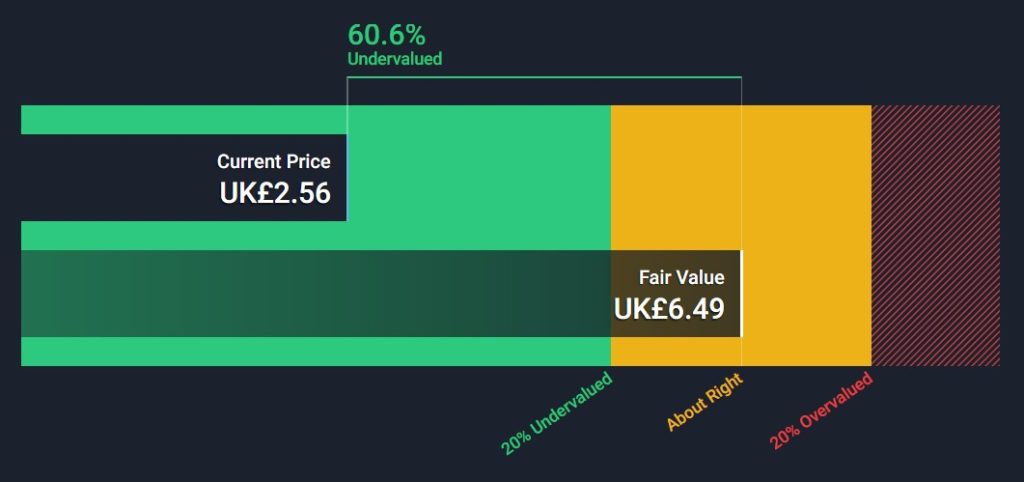 Further, Legal & General is one of the best payers of dividends in the UK, a country that has no dividend withholding taxes. According to SeekingAlpha, the company has a trailing dividend yield of 8%, which is higher than what most FTSE 100 companies pay. Its CAGR dividend growth in the past 5 years has been about 3.30%.
Finally, analysts are still optimistic about the Legal & General share price. While no analyst has published their estimates recently, those at Barclays believe that the shares will rise to 397p, which is sharply higher than where it is today. Similarly, Deutsche Bank and JP Morgan analysts expect that it will rise by 12% and 66%, respectively.
Legal & General share price forecast
The 4H chart reveals that the LGEN stock price has topped at about 262.7p starting from December last year. The shares have struggled moving above this level several times, meaning that buyers are afraid of opening positions above the level. The neckline of this pattern is at 243p (December 20 low). It is also trading at the 61.8% Fibonacci Retracement level.
Therefore, while the company has some positive bullish catalysts, there is a possibility that the shares will pull back and retest the key support at 243p. This view, will, however, be invalidated if the stock moves above 262p. If this happens, the shares will likely rise to the next psychological level at 280p.