The ITV share has been under pressure in the past few months as investors assess the media landscape in the UK as the economy reopens. The stock is trading at 111p, which is significantly higher than this month's low of 105p.
ITV recovery?
ITV and other media companies in the UK have recovered modesty from the Covid pandemic. For example, in its first-half results, the company said that its total external revenue jumped by 27%, helped by the ITV Studios division.
Its total advertising revenue rose by 29% in the first half while its subscription business rose bt 55%. In total, its revenue rose to more than £1.5 billion, up from £1.28 billion in the same period in 2020.
Analysts believe that the advertising industry will remain steady in the second half of the year. This will likely offset a weak growth of its own-demand services as more people go back to work.
Meanwhile, some analysts believe that ITV is currently undervalued, which could make it a good acquisition target. Besides, the number of deals of UK companies has been rising. This week, DraftKings came up with a deal to acquire Entain for $20 billion. Therefore, we can't rule out a situation where ITV itself is acquired by a foreign company.
A Discounted Cash Flow (DCF) calculation shows that the ITV share price is currently undervalued. The calculation puts the percentage of undervaluation at about 35%, as you can see below.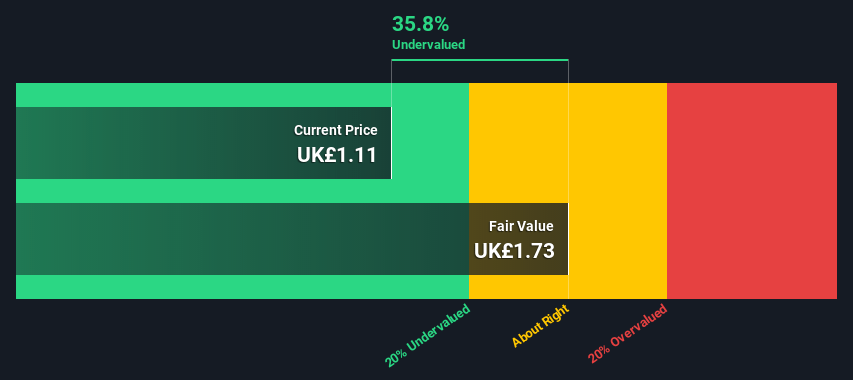 ITV share price forecast
In my last article on ITV, I warned that the stock was at a risk of a major meltdown. This prediction was right since the stock dropped from above 120p to 105p.
Now, looking at the daily chart, we see that the stock has made a modest recovery and is eying the key resistance level at 111.55p. The stock has also moved below the 25-day and 50-day moving averages.
Therefore, in my view, I still believe that the ITV share price will likely get cheaper as long as it remains below the two MAs.