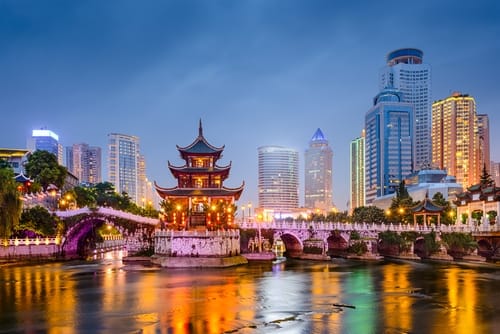 Indices
Hang Seng Index Continues to Grind After Giant Kuaishou IPO
The Hang Seng index rose slightly today as investors pondered on the latest IPO activity and the future of real estate sector in Hong Kong. The index rose to H$29,345, which is relatively higher than this week's low of H$28,266.
What happened: The IPO market in Hong Kong has continued to heat up. Yesterday, Kuaishou, a relatively new Chinese video social media delivered the biggest IPO this year. The firm, which operates a service similar to Tik Tok, raised billions of dollars, valuing the company at more than $163 billion.
This pushed the stock of Tencent Holdings higher since the company owns about 17% of the company. Other Chinese companies are set to list in Hong Kong as the cold war between the country and the US continues.
The Hang Seng also rose after Standard Chartered said that it will give up eight floors of its iconic Hong Kong headquarters. The company is adopting to the new work-at-home situation. The office building is owned by Hang Lung, a Hang Seng constituent. Indeed, vacancies of grade A office buildings fell by 7.3% in December.
Top Hang Seng movers: The top movers on the Hang Seng index today were companies like Galaxy Entertainment, Sands China, ANTA Sports, and Techtronic Industries. On the other hand, the top laggards in the index were Geely, Xiaomi, and Alibaba.
Hang Seng technical outlook
A few weeks ago, the Hang Seng index fell by more than 6% from its year-to-date high of H$30,190. The index has since bounced back in the past few days and is currently trading at $29,330.
On the daily chart, it is still above the 25-day and 15-day moving averages while the RSI has started moving upwards. In the near term, I suspect that the pair will continue rising as bulls target the YTD high of H$30,190. However, a decline below H$28,242 will invalidate this trend.
Don't miss a beat! Follow us on Telegram and Twitter.
Hang Seng Chart
More content