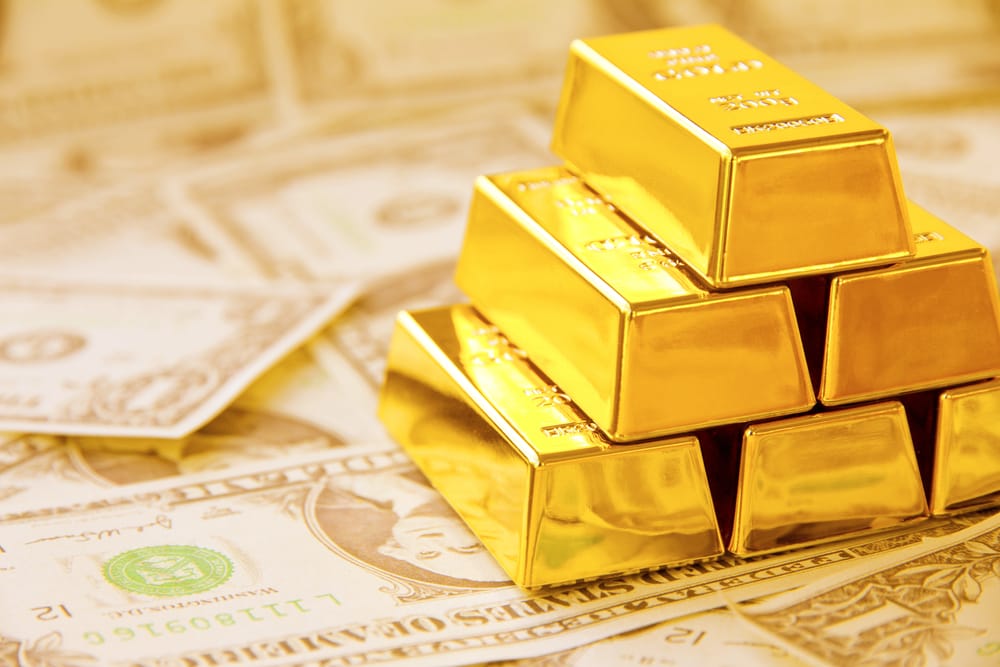 Commodities
Gold Price Surges As Safe-Haven Demand Dominates Friday Trading
Safe-haven demand is dominating the markets this Friday, allowing gold prices to attain intraday highs at 1634.09. Demand for safe-haven asset as well as a broad-based US Dollar selloff is helping the yellow metal pick up steam in its price recovery from last week's lows.  
The $2 trillion stimulus package, already passed by the US Senate, will need to be ratified by the Democrat-dominated House of Representatives. There are disagreements as to whether a full roll-call vote or a voice-recorded voting method should be used in the face of the coronavirus outbreak in the US, which now tops the case count list in the world. This disagreement has raised some fears as to whether or not the vote will be delayed. 
If gold prices were to trade above the October 25 high of $1518.41, then the price might be able to reach the $1563.14 level, as the difference between the upper and lower limit of the pattern is added to the October 25 high. On a break to the October 11 low at $1473.68, the price might be able to reach the $1428.95, as the difference in the range is subtracted from the October 11 low.
Time will tell if bullish or bearish traders will command price as the chart pattern itself is neutral in its outlook.