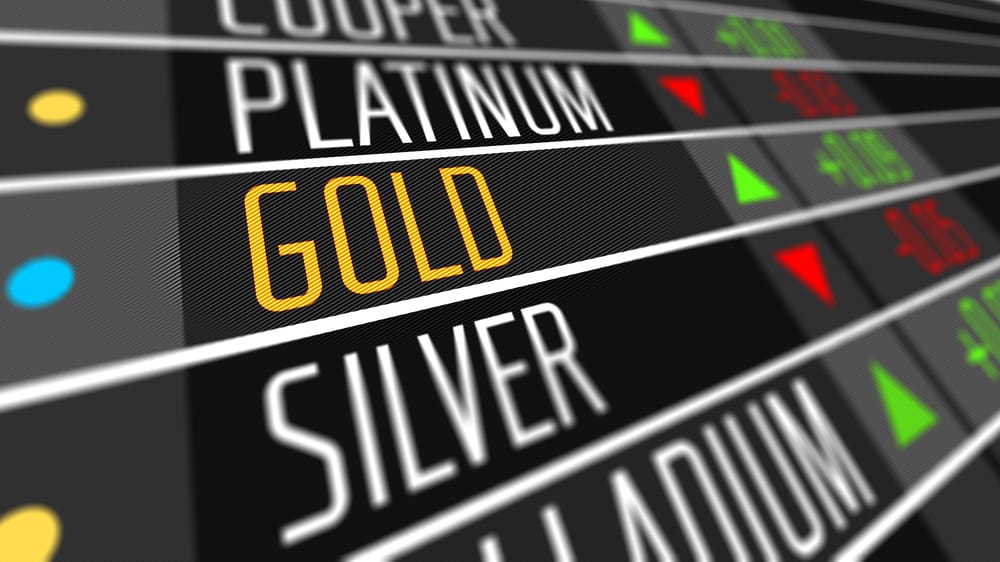 Commodities
Gold Price: Make or Break as It Posted a New Lower Low
Gold price had a hard time lately, despite the dollar declining all over the dashboard. The Australian dollar, the Euro, or the GBP, they all gained against the dollar. Not gold.
Instead, gold's decline appears to have gathered steam. It made a new lower low recently, albeit it did not trigger enough stops to see the decline accelerating some more.
What drives the price of gold lower? Could it be that gold leads the move higher in the dollar, a move that is yet to start? Or that gold lags the downside momentum seen in the dollar?
If we use chronology to justify an analysis, we may say that the gold price's decline started first. After it reached a new all-time high last summer, the price of gold came down slowly but surely. At the same time, the dollar's decline continued. Therefore, dollar bears are warned by the gold's inability to reverse.
Gold Price Technical Analysis
From a technical perspective, it appears that this is the last chance for gold to bounce. We may talk about a possible double top and a falling wedge – both bullish. However, a long trade would be considered contrarian. As such, the bearish side will likely prevail. Bears may want to stay on the short side with a stop at the previous lower highs and targeting a risk-reward ratio of at least 1:3.
Don't miss a beat! Follow us on Telegram and Twitter.
Gold Price Forecast
More content