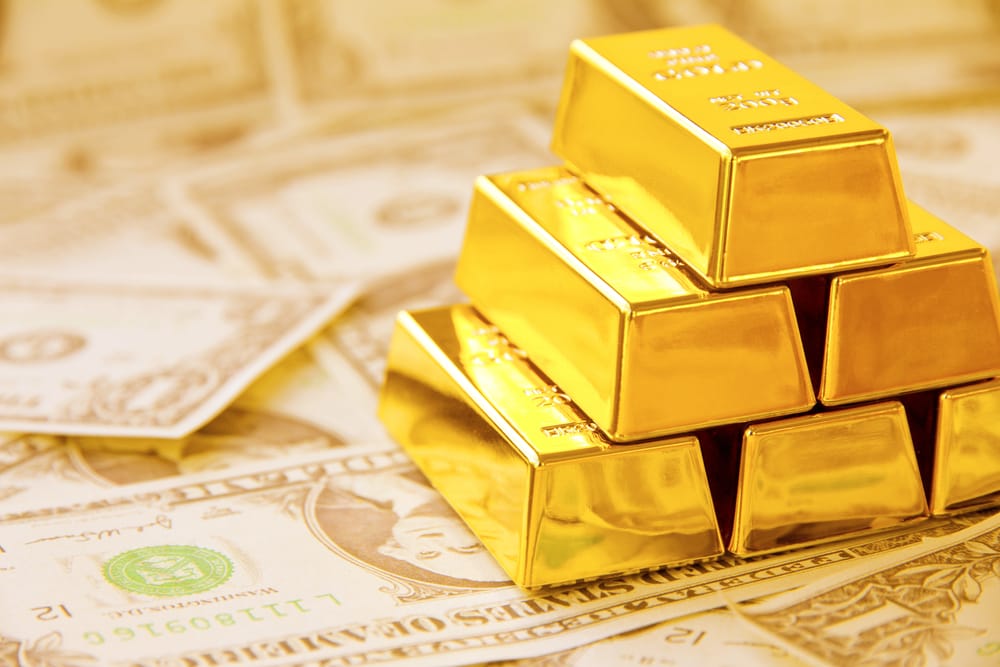 Commodities
Gold Price in Choppy Move, As Global Markets Selloff
Gold price today on the XAUUSD chart is showing massive choppy movement, as buyers and sellers jostle for top position on the back of the global market selloff which is benefitting safe-haven assets. 
In what is proving to be a battle of the safe-haven assets, the XAUUSD has seen a massive intraday whipsaw which has taken it to a daily high of 1906.74 and an intraday low of 1855.34.
However, the odds are with gold to triumph over the greenback, as the US Congress was able to reach a deal on passing the $900 billion additional coronavirus relief package on Sunday. A final vote is expected later on Monday, and this could decide on the direction in which gold price action
could potentially swing.
Technical Levels to Watch
The active gold price candle has formed a massive doji at the 1881.99 resistance line, as buyers and sellers jostle for territory. A break above 1881.99 allows for an advance to 1900.76, with 1918.68 and 1940.15 lining up as the immediate upside targets.
On the flip side, a breakdown of 1881.99 brings in 1869.39 into the picture. 1850.78 and 1821.55 also remain relevant if there is a gold price decline, with 1800.34 and 1788.90 lining up as targets that lie between 1850.78 and the approach towards the large channel's return line.
Don't miss a beat! Follow us on Telegram and Twitter.
XAUUSD Daily Chart
More content