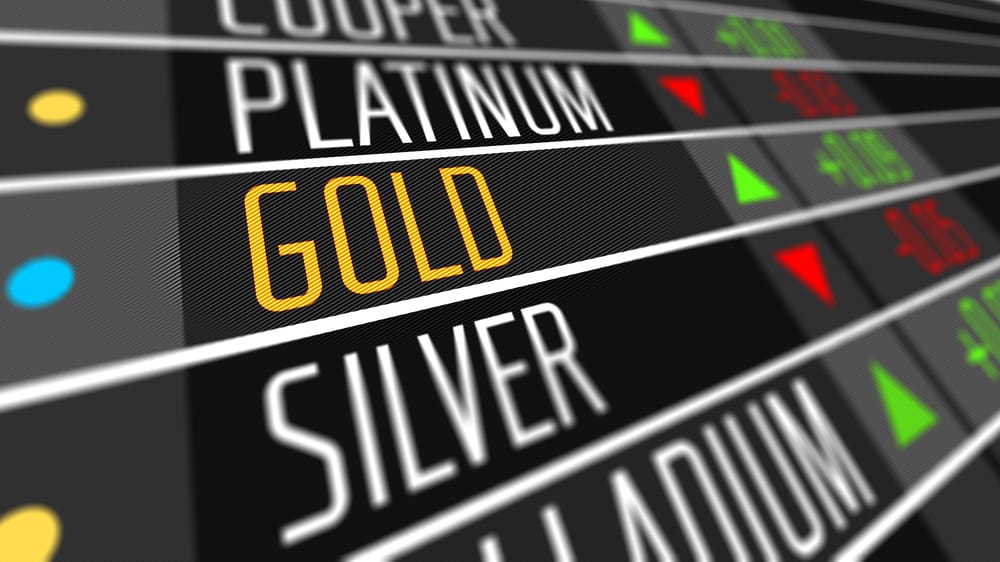 Commodities
Gold Price Head and Shoulders Back in Focus – More Weakness to Come
Gold price was rejected from dynamic resistance, just as the dollar weakness stopped. In fact, if we are to put a chronology to events, we may say that the price of gold leads the move in the dollar, as it was rejected first.
The rejection brings into question, once again, the head and shoulders pattern that should act as a continuation pattern. The pressure on the downside seen on the price of gold should be strong enough to trigger a move below the previous lower low and into the measured move.
The interesting thing is that, while gold continues to move lower and has a hard time bouncing, Bitcoin moves from an all-time high to an all-time high. Can it be that investors are liquidating gold positions and move their cash into Bitcoin? Unlikely, but one should not rule out such a possibility given the depressed price action in the yellow metal.
Gold Price Technical Analysis
It is typical for the price to retest the neckline of a head and shoulders pattern, albeit not mandatory. For the price of gold, the next important level is a break below the previous lower low, marked with the red area below. Aggressive bears may want to give it another push, with a stop at the neckline and targeting a risk-reward ratio of 1:2 or more, beyond the measured move.
Don't miss a beat! Follow us on Telegram and Twitter.
Gold Price Forecast
More content