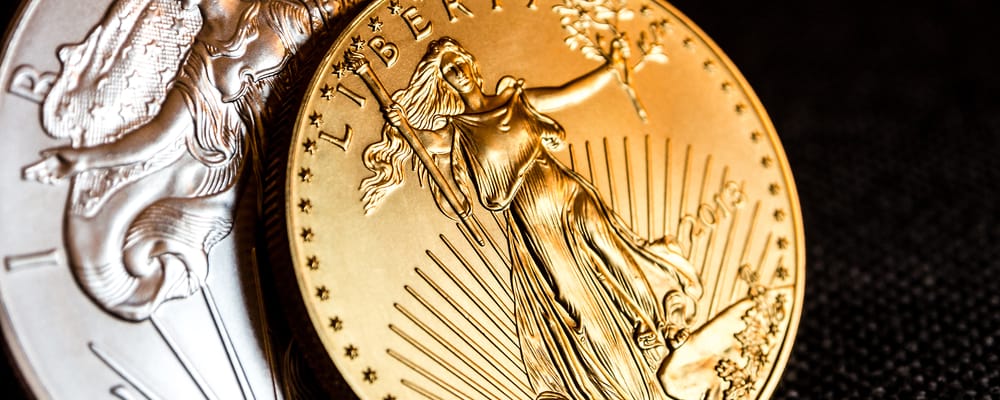 Commodities
Gold Price Dumped on End of Recession Optimism
Gold price took a beat so far this week as investors knocked it down from $1,970. In a matter of a couple of hours, the price of gold lost over $100 on the back of positive vaccine news from Pfizer and BioNTech in the United States, respectively Europe.
Why is the gold price reacting so strongly to such news? After all, the price of gold surged together with the stock market. However, on the vaccine news, the stock maker surged some more, but the gold price did not follow. Where is the catch?
The explanation comes from the tech sector. The Nasdaq 100 and the tech sector led the advance and acted as a store of safety on its own. Investors saw the tech companies striving during the pandemic, so they bought them regardless of valuation. As such, most of the price action in stocks came from the tech sector, which rose together with the price of gold.
Investors Flee Safe-Haven
Monday's news started a rotation out of safe-haven currencies and other assets and into traditional sectors. More precisely, cyclicals were bought while safe-haven (i.e., tech) was sold.
As investors flee safe-haven, the price of gold declined too. The big question now is if there is more room to the downside?
Gold Price Technical Analysis
The technical picture looks bearish, as it did from the moment that gold was rejected from the $2,000 level for the first time. First, it formed a triangle as a reversal pattern. After that triangle broke lower, the price of gold failed to reach the apex of a previous pattern. Moreover, it failed to travel the minimum distance as signaled by the reversal triangle.
Furthermore, it bounced back to the main triangle's apex, and got rejected. At this point, bears would want to remain short and target a move to $1,700 while having a stop loss order at $1,950. The aim for this trade is to ride the measured move of the triangle that formed at the $2,000 level.
Don't miss a beat! Follow us on Telegram and Twitter.
Gold Price Forecast
More content