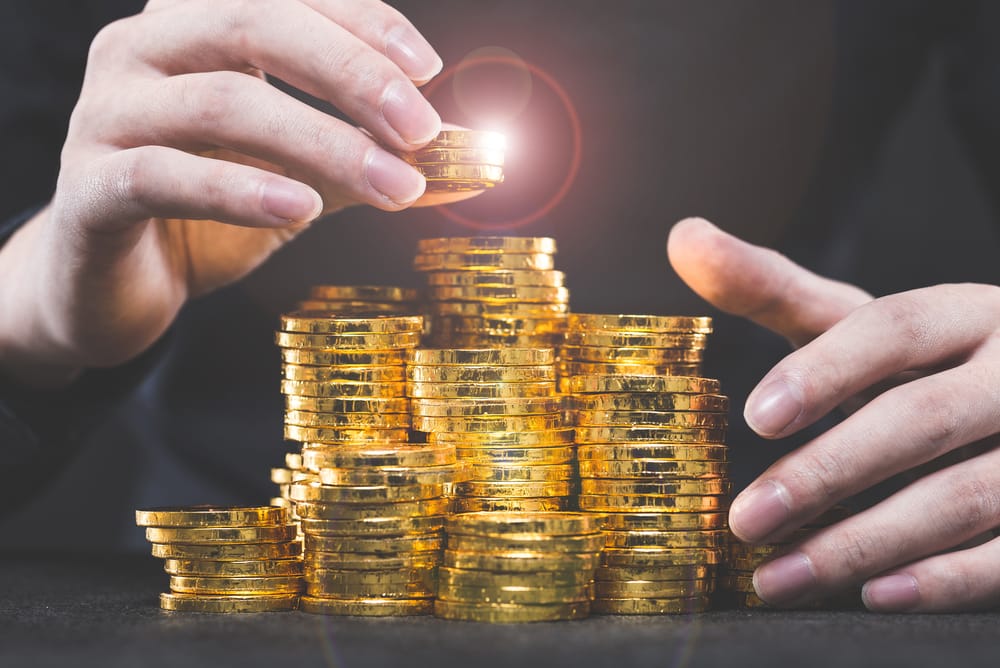 Commodities
Gold price after the Fed: These 2 charts predict more pain for XAUUSD
The Gold price collapsed this week under the threat of higher interest rates. However, things could get much worse if these two charts are to be believed.
XAU/USD crashed -6.05% last week. Dropping more than $100 in one-way traffic amid a wave of long liquidation.
Gold investors have rode the rising inflation tide higher over the last three months. However, they may be faced with a Tsunami of selling in the next three.
Wednesday's FOMC meeting and following press conference were in stark contrast to last month's. Whereas, previously, Fed Chairman Powell calmed investors' fears, insisting the central bank saw no reason to change course, this time, the takeaway was the reverse.
FOMC member Bullard further reinforced this hawkish tone and forecast interest rates could be raised as early as next year and much sooner than the market was pricing.
Risk assets reacted as you would expect. Equities sunk to their lowest level in a month, commodities were clubbed, Bitcoin battered, Gold succumbed to gravity, and the Dollar jumped to its highest level since April.
So, is the recent Gold weakness 'transitory,' or did the rug just get pulled from under the feet of the longs?
Gold vs. U.S Dollar Index
The biggest concern for XAUUSD is how far the Dollar rally takes the greenback. Short USD has been one of the most crowded trades on the street for the last year.
On that basis, it wouldn't take much for a spiteful Dollar bounce to punish shorts, and in turn, sending it much higher.
The 'Alligator Jaws' on the below chart indicate that it's a long way down for the Gold price if the Dollar rally accelerates from here.
Gold price technicals deteriorate
The monthly price chart may be about to trigger a long-term sell-signal.
If XAUUSD finishes the month at or below the current price, the monthly candle could be considered a key-reversal or bearish engulfing formation.
This is characterized by a higher open, higher high, lower low, and finally, a lower closing price. This is indicative of a major reversal in sentiment and the start of a much broader decline.
Although, as we can see in 2012, it took some time before the deceleration occurred. Strangely enough, it wasn't until the Fed's 2013 'taper tantrum' that the real market finally capitulated. Conditions that bear a striking resemblance to today's situation.
Don't miss a beat! Follow us on Telegram and Twitter.
Gold price chart (Monthly)
Follow Elliott on Twitter.