The Ford stock price has erased all gains made this year as investors reflect on the company's spectacular rally in 2021. The stock is trading at $17.90, which is about 32% below its all-time high, bringing the company's market capitalization to more than $71.50 billion.
The rise and rise of Ford
Ford is one of the biggest auto companies in the world. As a result, Ford has become a key holding among value and growth investors in the past few months. As a result, the Ford stock price jumped to an all-time high of $26 in January this year.
At its peak, the stock was up by 558% from its lowest level in 2020. As shown below, the stock even outperformed all other automakers like General Motors (GM), Volkswagen, BMW, and Toyota. Its market value even passed that of General Motors, albeit briefly.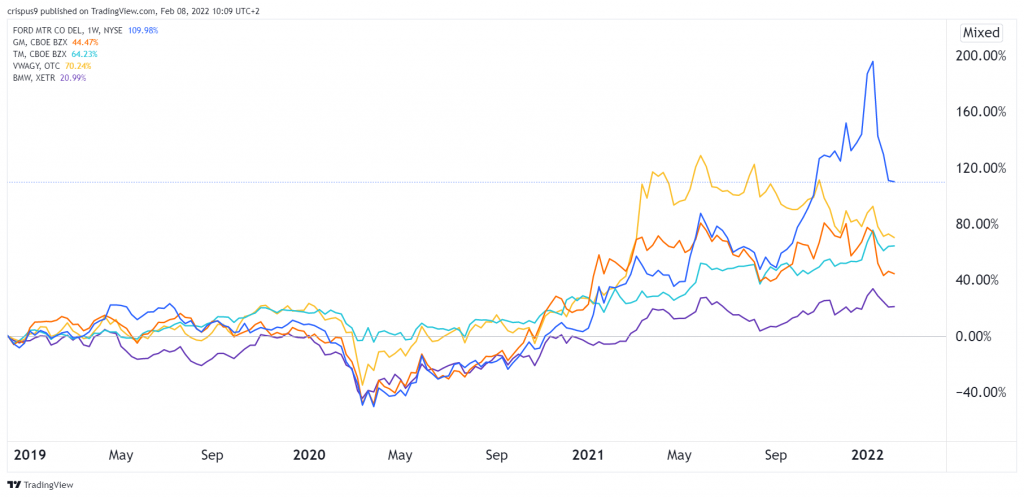 The strong performance of the Ford share price is primarily because of the company's CEO, Jim Faley. After becoming the CEO in 2020, Jim decided to accelerate the company's performance by boosting its presence in the electric vehicle (EV) industry. He also implemented measures to cut costs to make the firm more profitable.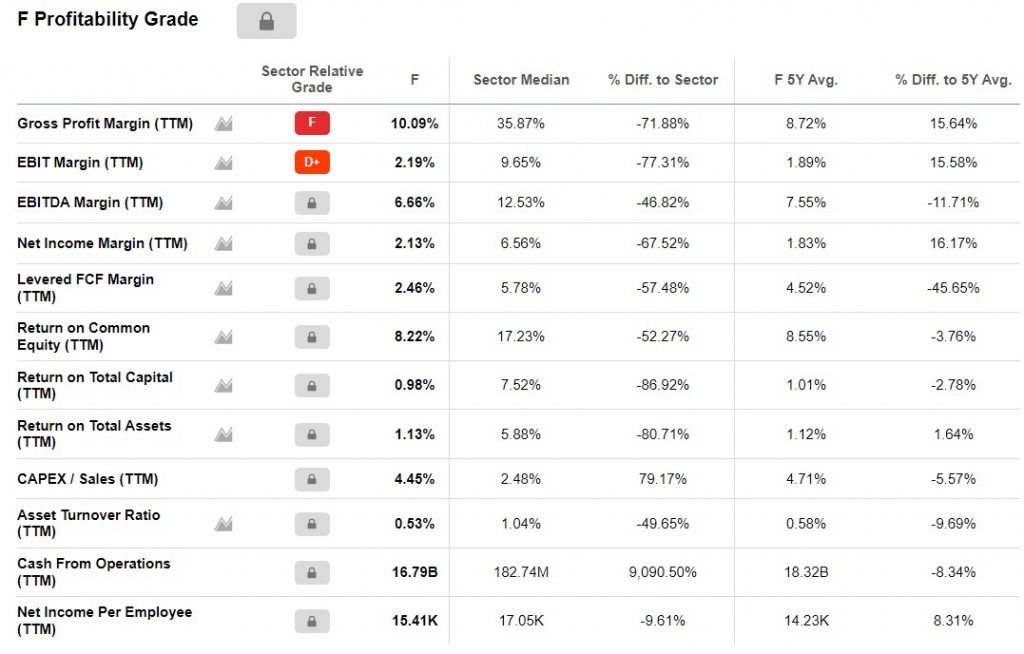 Ford EV investments
Most analysts believe that EVs are the future of the automotive industry. Indeed, in Europe, the United States, and China, EVs are the fastest-growing segments in the auto sector. Moreover, considering that many governments have announced plans to gradually phase out combustion engine vehicles, this trend will likely accelerate.
While Tesla is in a pole position in the industry, analysts believe that more automakers will participate in the transition. Ford has already announced huge commitments in the industry. For example, it has already announced plans to electrify most of its models. Today, it already sells some well-received vehicles such as Mustang Mach E. It is also building its Lightning truck.
The company has announced that it will spend billions on its EV push. In September last year, the company announced that it will spend $11 billion on this shift. And according to Reuters, the company is about to increase this commitment to $20 billion. Ford expects that its BEV products will account for at least 40% of its earnings by 2030.
Today, Ford has announced the Ford Mach E, Ford Transit, and F-150 Lightning.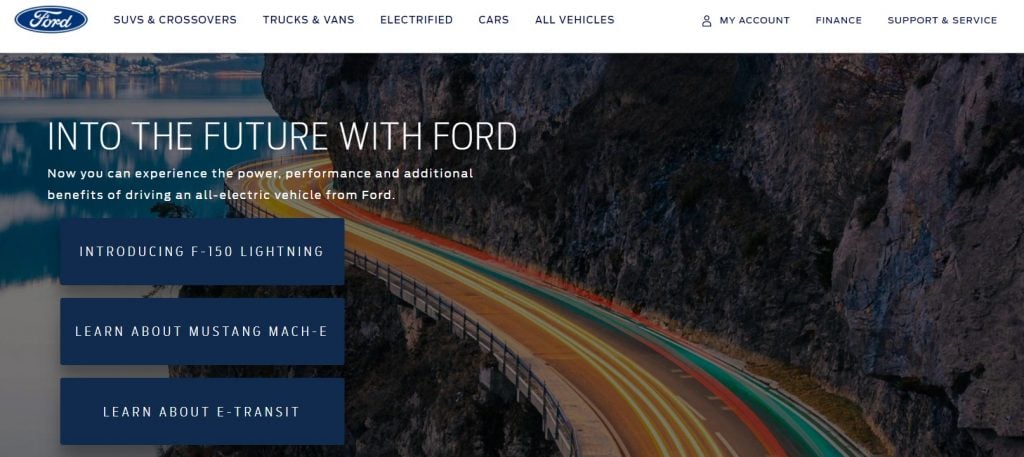 Latest Ford news
The most important Ford news is on the ongoing supply chain challenges. In February, the company announced that the supply chain challenges had a negative impact on its business. But on a positive note, analysts expect that the supply chain situation will be solved this year.
Another Ford Motor news was its quarterly results. The company said its total revenue jumped to $37.7 billion in the fourth quarter. That was a $1.7 billion increase from the same period a year ago. Its adjusted EBIT rose to $2 billion while the EBIT margin rose to 5.4%. The company's revenue rose to $136 billion in 2021. The company sold about 2 million new cars in 2021. That was lower than those sold by Toyota and GM.
Is Ford a good investment?
There are several reasons why Ford is a good investment in 2022. First, unlike most new EV companies, Ford has an excellent relationship with its dealers. These dealers will help it sell its new EV companies.
Second, and most important, Ford has some of the best-known truck brands that will do well when electrified. Already, Mach E reviews have been relatively positive. It has also plans to electrify its other iconic brands like Bronco and Maverick.
Third, the company combines both value and growth. Its combustion engine vehicles will continue doing well in the coming years, and its EVs will provide growth.
Finally, Ford will likely weather the current chip shortages in 2022. As a result, we can expect more robust growth this year.
However, while Ford is a good investment, it has some risks. The most important is competition from old car companies like GM and VW. It is also facing strong competition from companies like Rivian and Tesla.
Is Ford stock overvalued or undervalued?
Ford stock price is substantially higher than a few years ago. As a result, its trailing 12-month PE ratio has risen to about 10, higher than peer companies like GM and Stellantis. Its forward PE is at 8.7, which is also higher than its peers. However, a DCF valuation shows that the Ford share price is undervalued by about 38%.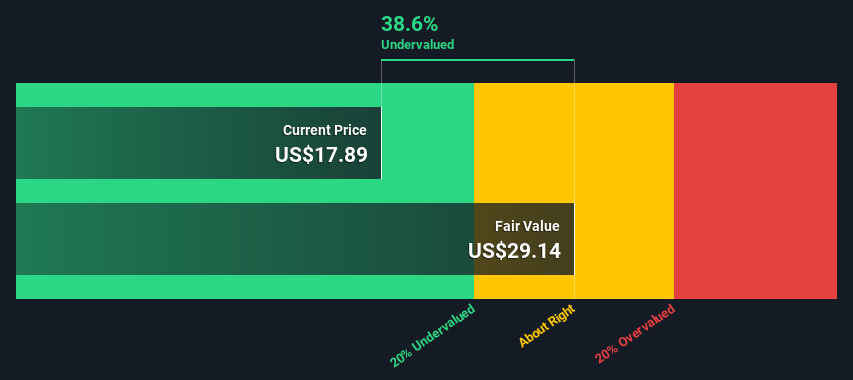 Ford vs Rivian valuation
While Ford is overvalued in some metrics, analysts believe that investors are undervaluing its EV business. A good way to look at this is to compare the valuation of Ford's EV business with Rivian, a company that makes trucks.
Today, Rivian has a market cap of about $52 billion. This is despite the fact that it has 71,000 reservations of its truck. The whole of Ford is valued at $71 billion, although Ford Lightning has over 200k reservations. The company had to halt more reservations because of more demand. As such, it means that investors are undervaluing Ford's EV business.
Ford Stock price forecast 2022
The average estimate by analysts is that the Ford share price will rise to $19, which is slightly above the current price. However, recently, more analysts have been downgrading their estimates for the shares. They include Wells Fargo, Credit Suisse, Deutsche Bank, Jefferies, and RBC Capital Markets. The only optimistic ones are from JP Morgan and Goldman Sachs, who expect that it will rise to $23.

F stock technical analysis
The weekly chart shows that the Ford share price has been in a bearish trend as investors have taken profit in the past few months. As a result, the stock is approaching the first support of the Andrews Pitchfork tool. Therefore, since a bearish trend has set in, there is a likelihood that the stock will test the lower side of the fork and then resume the bullish trend. The support and resistance levels by December 31st will be at $22.74 and $28.87.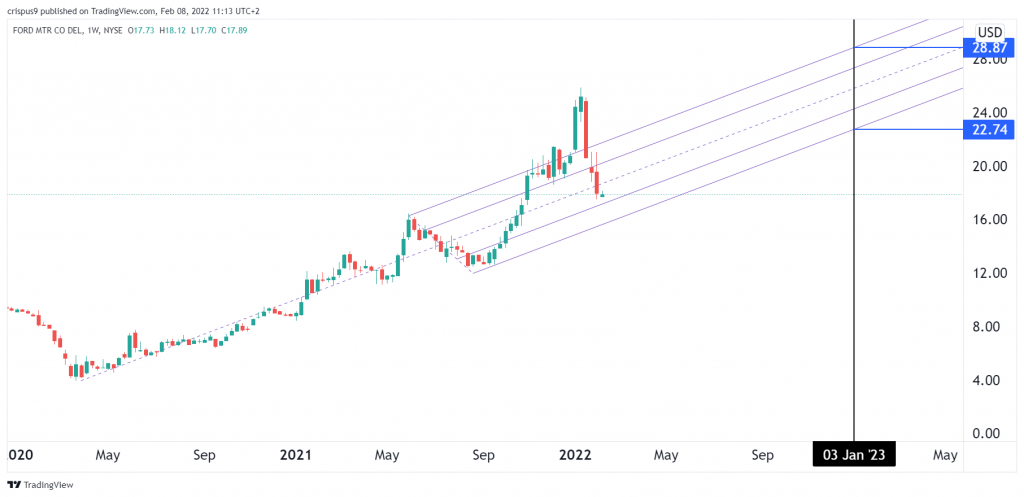 Is Ford currently paying a dividend?
Ford suspended its dividend in 2020 at the height of the pandemic. It did that to save cost. The company has now reinstated its dividend. Ford has a dividend yield of 1.11% and a forward yield of 2.23%.
Is Ford stock expected to rise?
For now, it seems like the Ford share price will continue dropping as investors take profit. But in the long-term, the stock will likely bounce back.
Jim Cramer loves Ford