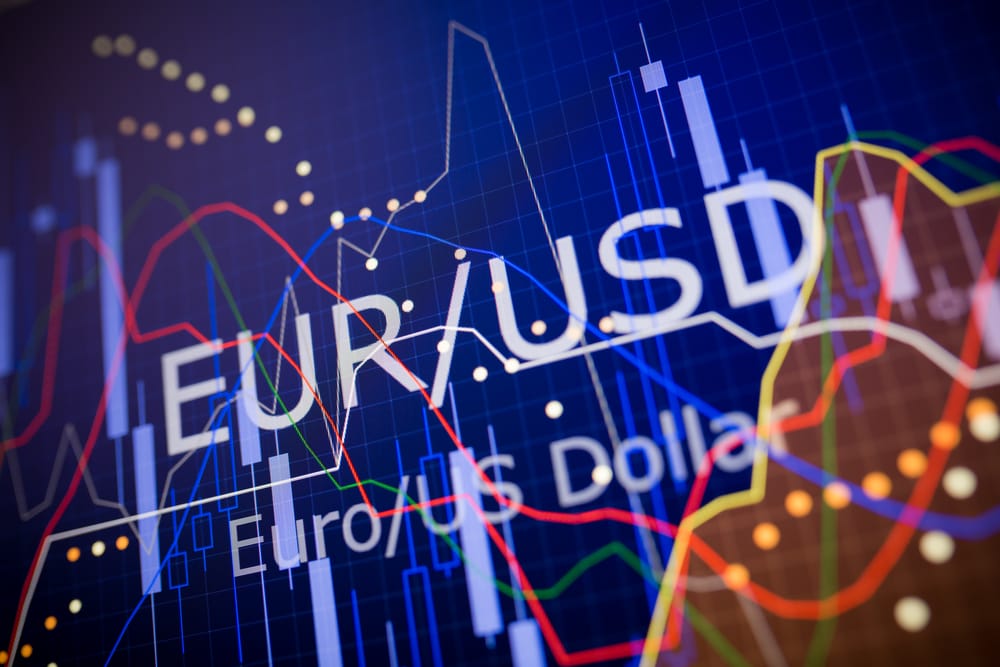 Forex
EURUSD Rejected From Resistance, Looking for New Lows
The EURUSD pair looks ready for a new leg lower, this time below 1.21. After yesterday's continuation pattern broke lower, the market retested the resistance and was rejected.
The reason for the retest came during the North American session. This was a common theme lately – selling the EURUSD during the London session only to see it bounce during the North American session.
It was Jerome Powell, the head of the Federal Reserve of the United States, that was responsible for sending the pair higher yesterday. He mentioned that the Fed stands ready to taper if it will be the case, but so far, there are no signs of it.
The AUDUSD moved back to the highs, the GBPUSD pair as well, but the EURUSD was not able to overcome resistance in the 1.2180 area. Because of that, the chances are that the market just retested the neckline of the previous head and shoulders pattern and now looks ready for a new leg lower.
EURUSD Technical Analysis
The measured move of the head and shoulders pattern is not yet completed. In the few cases when it acts as a continuation pattern, the head and shoulders' measured move is just symbolic. In reality, the market travels much further, and that means that the EURUSD drop may easily extend below 1.21 and even more.
Bears may want to sell a new low with a stop at the neckline and a take profit at 1.20.
Don't miss a beat! Follow us on Telegram and Twitter.
EURUSD Price Forecast
More content