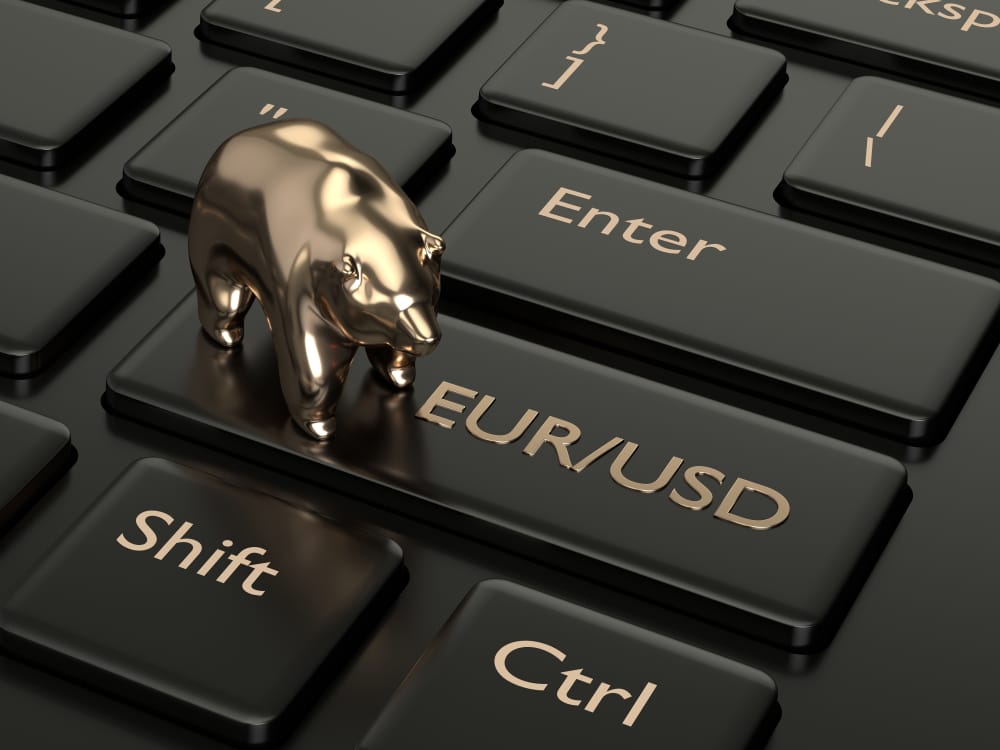 Forex
EURUSD 1.16 On the Back of a Terminal Impulsive Wave
The EURUSD pair has a hard time letting go of the 1.18-1.19 area. It just hovers around the two levels, looking for direction. Next week we have the NFP and then the week that follows the ECB. It could very well be that the EURUSD will react until the ECB, on the back of being too close to the 1.20 level that the ECB warned it would not tolerate.
EURUSD Terminal Impulsive Wave
A terminal impulsive wave is a corrective structure. All segments are corrective, and the last one, the fifth wave, is typically a contracting triangle. Bears have two options here. One is to sell the EURUSD at the market with a stop against the 2020 highs. If that is the case, bears should target the full retracement of the terminal impulsive wave to the 1.16.
Another option is to patiently wait for a break of the b-d trendline before going short. It means that the EURUSD should fall to 1.1820 and that entry needs a stop at the end of the 5th wave shown in the chart below. However, the risk-reward ratio for this trade is not that appealing as the previous one.
Don't miss a beat! Follow us on Telegram and Twitter.
EURUSD Price Forecast
More content