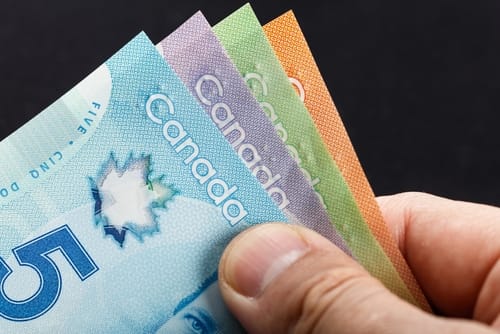 Forex
EURCAD: Candian Dollar Gains as Euro Outlook Falters
EURCAD was 0.1% lower on the day after disappointing Eurozone growth numbers. The data comes hot on the heels of yesterday's ECB rate announcement, where the bank was pessimistic about growth prospects.
The euro is already under pressure against global currencies after a surge in virus cases saw two of the EU's largest economies move towards another lockdown. France went for a month-long stay-at-home order, while Germany added further restrictions to the public. In France, there is also a resurgence of tensions after a series of terrorist incidents.
Today saw GDP figures released for the Eurozone which were a mixed bag. Spain and the Eurozone both beat expectations for Q-on-Q growth, but we saw Germany, Italy, Spain and Eurozone Year-on-Year numbers all below expectations. These are flash numbers and open to change but most missed by a few percentage points.
The numbers come after the European Central Bank announced its latest interest rate and monetary policy outlook. Rates stayed the same as expected but the bank's outlook for the economy was, "tilted to the downside". The recent return to lockdowns will reinforce the idea that further stimulus is inevitable for the bloc, which is struggling with low growth and deflation, despite rates being at the zero bound. 
EURCAD Technical Outlook
The EURCAD tumbled through the 50-day moving average yesterday after initially touching 1.5650 on the day. The pair now trades at 1.5537 and is eyeing the support at 1.5400. Shorts could place a stop at 1.5600 for a 2:! risk/reward ratio. The Investing Cube team is currently available to help all levels of traders with the Forex Trading Course or one-to-one coaching.
Don't miss a beat! Follow us on Telegram and Twitter.
EURCAD Daily Chart
More content