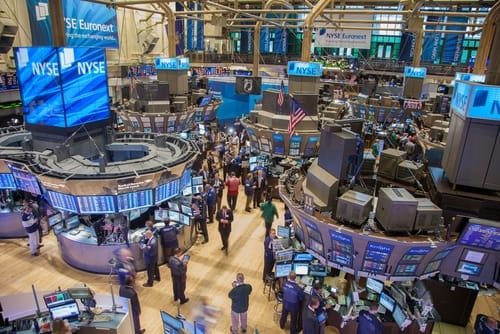 Indices
Dow Jones Slumps As New Coronavirus Strain Concerns Dwarf Stimulus Deal
The Dow Jones Industrial Average took a huge tumble on Monday, as the deal struck on Sunday to pass a huge coronavirus stimulus package was overshadowed by the emergence of a new coronavirus strain in the UK. 
For months, investors on the Dow Jones and other US exchanges had waited for this deal to be agreed on, and the deal finally sailed through on Sunday. Lawmakers are expected to vote to pass the bill this Monday, but events elsewhere have taken the shine off the moment.
Fears that the new, more contagious coronavirus strain in the UK could reverse any gains made on the economic front caused a huge selloff across global markets and risky commodities. The Dow is now down by 1.9%, having pared some of the earlier losses that had seen the index plunge to 29431.
Technical Levels to Watch
Today's slump is the largest the Dow Jones has endured since the 2.82% drop on 28 October. This move has violated support levels at 30101 and 29842, putting these at great risk of collapse. The move also risks invalidating the ascending triangle on the daily chart. If the time/price filter confirmation of a breakdown of 30101 holds true, 29842, and 29255 become the new downside targets. 28979 and 28746 could also become relevant if the decline continues.
On the flip side, a recovery above 30386 (today's opening price and all-time high) is required to continue the advance into record territory, which could bring in 31158 (78.6% Fibonacci extension)
Don't miss a beat! Follow us on Telegram and Twitter.
Dow Jones Daily Chart
More content