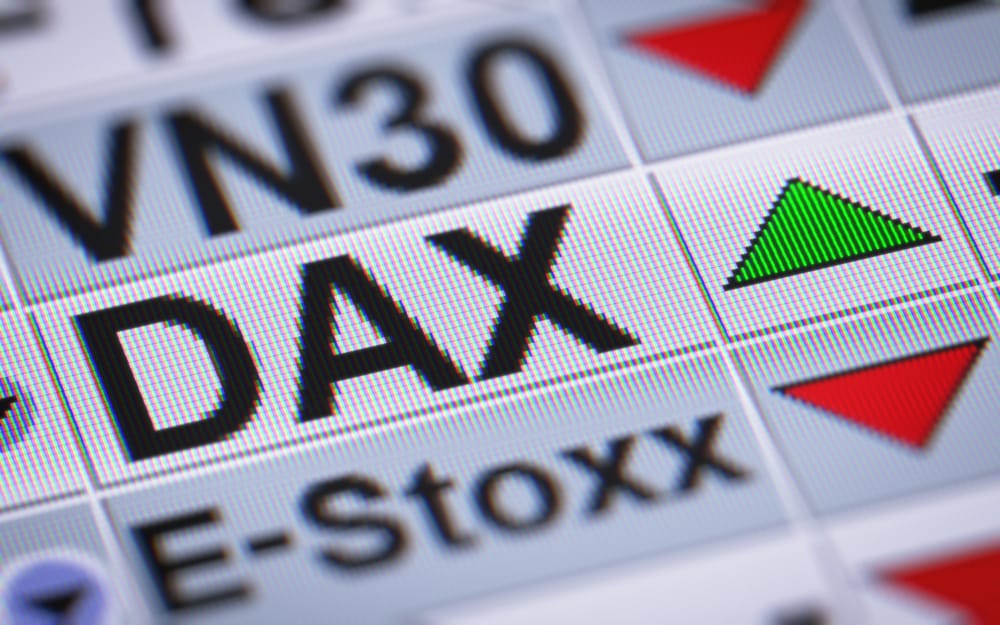 Indices
Dax Index Double Top Formation Points to Further Declines Ahead
The German Dax index fell off a cliff at the start of the trading week, down sharply following the bearish close seen last week in the US equity indices. The Dax currently trades at 15,200 and looks weak ahead of the European Central Bank (ECB) decision next Thursday.
Moreover, the market mood is risk-off. Effectively, it means that the US dollar is gaining across the board, and equities decline.
Two factors contributed to the move lower seen today in the Dax index. One is the terrible flooding in Germany, which took many lives as the country is ravaged by high waters and heavy rain. The economic burden will likely affect the GDP projections ahead, thus weighing on the overall Euro area growth.
Another is the weak close of the US equity market indices last Friday. Despite the fact that the retail sales surprised positively, the Dow Jones index was unable to hold above 35,000 points. In fact, the close was quite bearish, and the move lower triggered strength in the Japanese yen and the US dollar.
Moving ahead, the focus shifts to the ECB meeting in a few days from now. The euro is in retreat, as seen by the EUR/USD and EUR/JPY pairs, down from 1.22, respectively 134. If the ECB maintains its policy, the euro may continue its fall.
For the Dax, that should support the index. However, the common currency and the Dax index did not have any correlation lately.
Dax Index Technical Analysis
The technical picture reveals a possible double top formation at 15,800. The market is currently struggling to break below the neckline, and further weakness is likely.
Unless the US equity market reverses its recent losses, the Dax is poised to take a new leg lower. Bears may want to sell the index short with a stop at 15,600 and a target set by using a risk-reward ratio of 1:2.
Don't miss a beat! Follow us on Telegram and Twitter.
Dax Index Price Forecast
Follow Mircea on Twitter.