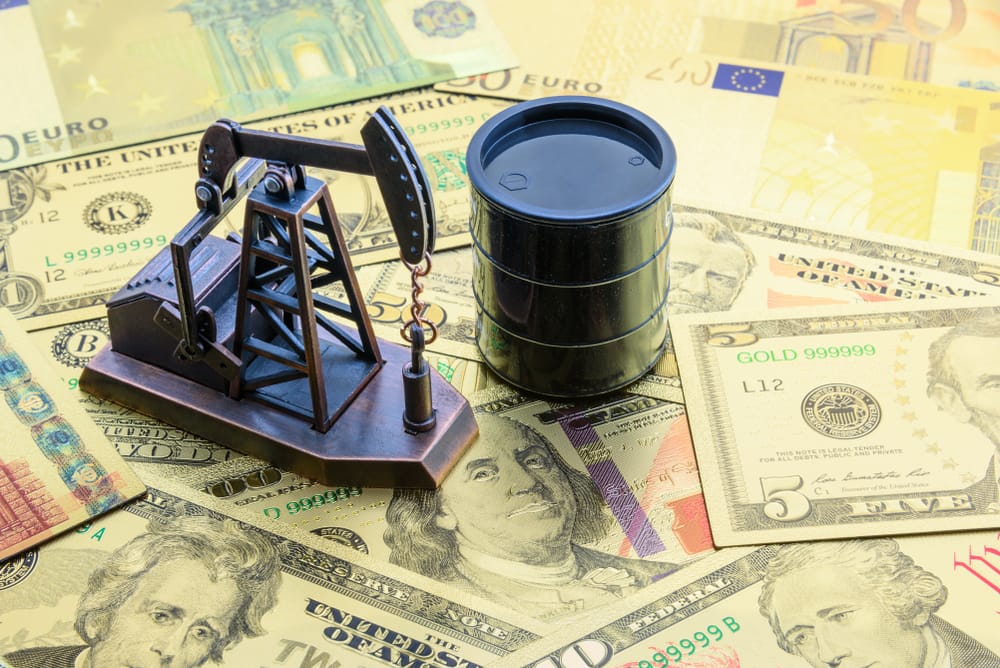 Commodities
Crude Oil to $60 on the Back of a Bullish Flag Pattern
The price of crude oil hovers in a tight range ahead of the OPEC meeting later today and the U.S. crude oil inventories. The market broke higher out of a bullish flag recently and threatens to extend the rally to the measured move on more hawkish statements than expected from OPEC.
Financial markets are focused recently on how the vaccination race around the world is going. As such, the prospect of reaching herd immunity faster than expected leads to an increase in demand for energy and thus bodes well for the price of oil.
The OPEC meeting today is important because it may alter the balance between supply and demand. Let us not forget that one of the main reasons why oil trades with a bid tone from the start of the trading year is that Saudi Arabia unilaterally cut production to sustain higher prices.
Crude Oil Technical Analysis
The technical picture speaks for itself. The market consolidated for quite some time in a flag formation, and then it broke higher in an almost vertical move. Following the projection given by the measured move, we should expect the price of oil to reach $60. As such, bulls may want to stay on the long side with a stop at the lowest point in the flag formation.
Don't miss a beat! Follow us on Telegram and Twitter.
Crude Oil Price Forecast
More content