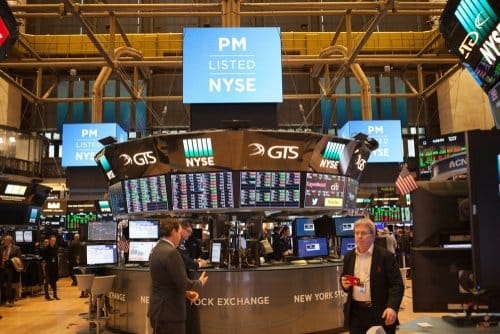 Forex
Corporate America to Be Taxed More Under Biden? Dow Jones Industrials React
The Dow Jones Industrial Average looks set to end the week lower as it is down 286 points at the last check on Friday in an active New York trading session.
The selloff may be in response to the hint in incoming US President Joe Biden's speech of raising the minimum wage at the federal level as well as higher corporate taxes.
Raising corporate taxes and increasing the federal minimum wage to $15 per hour were part of the promises on which Biden's campaign hinged on. The announcement of the $1.9 trillion economic recovery plan was part of the speech but apparently had been priced in by the markets. Biden has promised to block all the tax loopholes used by corporate bodies as a measure to raise revenue to fund the recovery plan.
Corporate taxes were slashed under outgoing President Donald Trump, and the popularity of this decision was part of the unprecedented growth witnessed by the US markets prior to the onset of the coronavirus pandemic.
Technical Levels to Watch
The rejection that followed the attainment of the all-time high on Friday, January 8 appears to have metamorphosed into a pullback, with the price now aiming for 30358. A drop below this level allows 30101 and 29842 to come into the picture as additional support levels.
On the flip side, 31261 remains the level to beat for buyers. Resumption of buying momentum that takes out this price level sends the Dow Jones into all-time high territory, with 32505 (100% Fibonacci extension) looking like a possible target to the north for an extended buying move.
Don't miss a beat! Follow us on Telegram and Twitter.
Dow Jones Daily Chart
More content