[adrotate group="3″]
Bitcoin price is having a rough week. The BTC/USD is up by just 0.65% today; the first day in the green since Friday last week. It has also declined by more than 18% in the past few days alone. This has pushed its market cap to more than $647 billion. Other cryptocurrencies like Stellar, Cardano, Ethereum, and Monero are also having a difficult week.
Bitcoin, Ethereum, Litecoin prices have been under pressure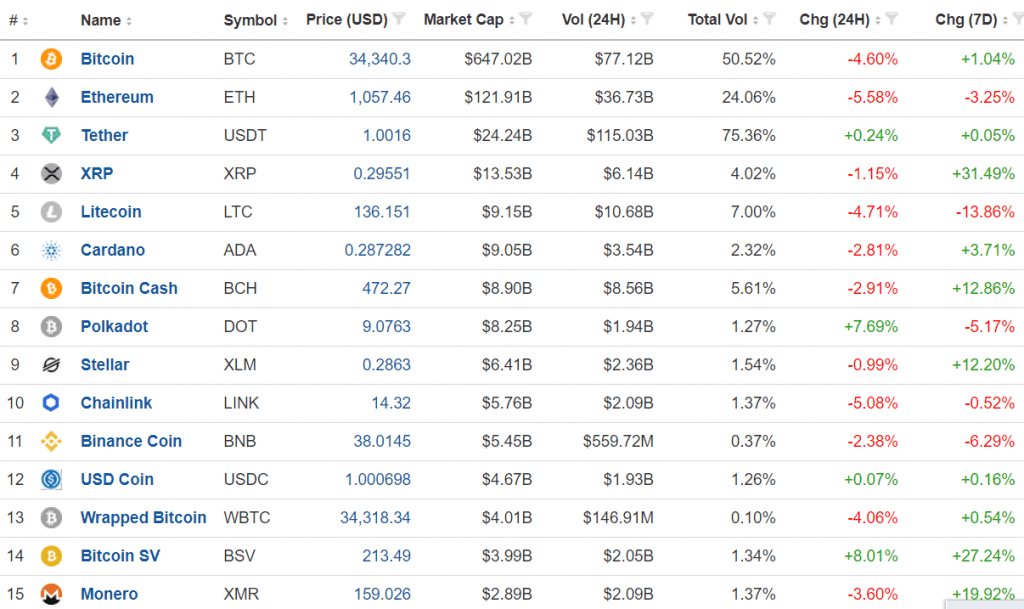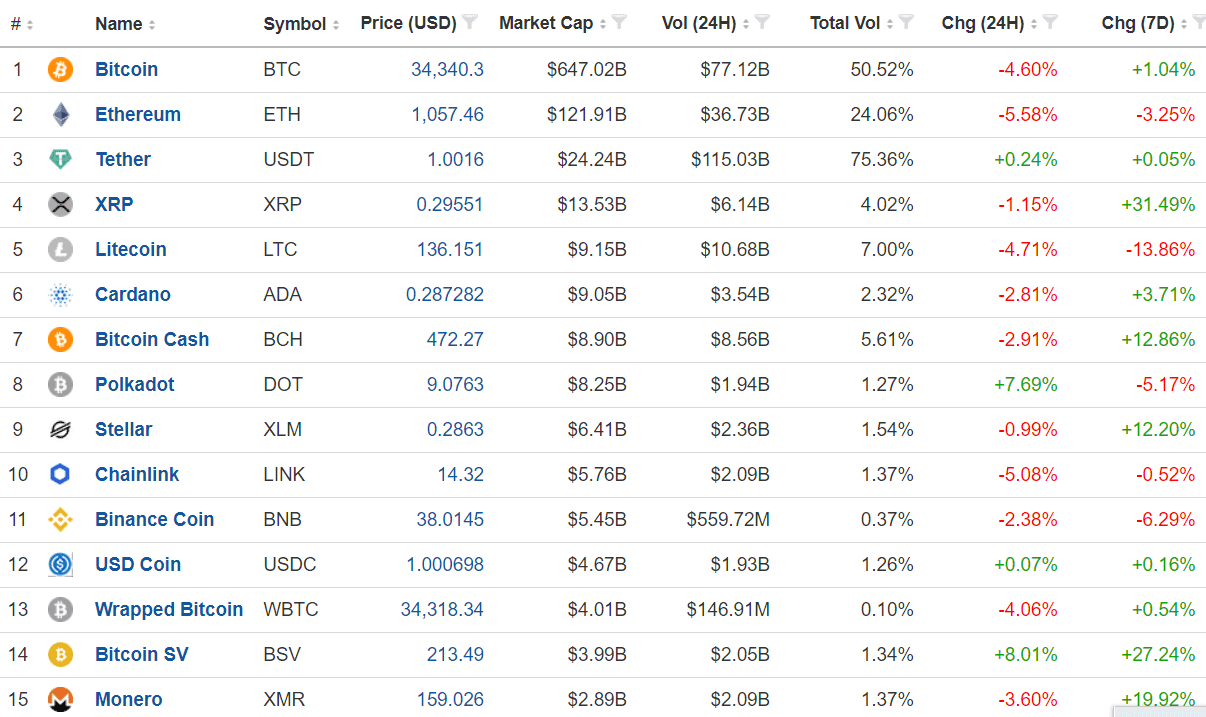 What's happening: Bitcoin price has been on a strong rally in the past few months. It has jumped by more than 770% from March last year. This makes it the best-performing large asset in the world. Other digital currencies have performed in a similar way.
There are several factors that explain the recent BTC performance. First, the halving event that happened last year led to supply shortages. Second, the price rose because of the large institutional demand as companies like PayPal, Square, and Mass Mutual bought a substantial amount of BTC.
Third, Bitcoin price rose because of the overall Fed policies that brought interest rates to zero and the vast quantitative easing.
Therefore, this week's decline is partly because of profit-taking, as Scott Minerd of Guggenheim said.
[adrotate group="5″]
Bitcoin price prediction
The daily chart shows that the Bitcoin price rally has lost momentum this week. Its attempt to bounce back yesterday found strong resistance. The price is between the first and second resistance levels of the standard pivot points.
The pivot point is at around $26,000. This is also the same level as the 50-day exponential moving average. Therefore, in the near term, there's a possibility that the BTC/USD will fall to 26,000. However, a move above the all-time high of $40,000 will invalidate this Bitcoin prediction.
Don't miss a beat! Follow us on Telegram and Twitter.
Bitcoin technical chart
More content
[adrotate banner="47″]