The Bitcoin fear and greed index has hit 63 but the index remains in the greedy territories. This translates into a sharp drop from the weekly high of 70 which indicated even more greed in the markets.
As the name suggests, the BTC fear & greed index shows the true sentiment of the crypto markets. The history tells us that the markets often reverse after hitting the extreme greed (>75) and extreme fear (<25) on the index. Therefore, many investors use this as a tool to enter and exit into the market.
After a failure to break above the key resistance level of $38,000, Bitcoin price is hovering around $36,400 on Friday. Last night's abrupt sell-off took many traders off guard and caused panic among the crypto community.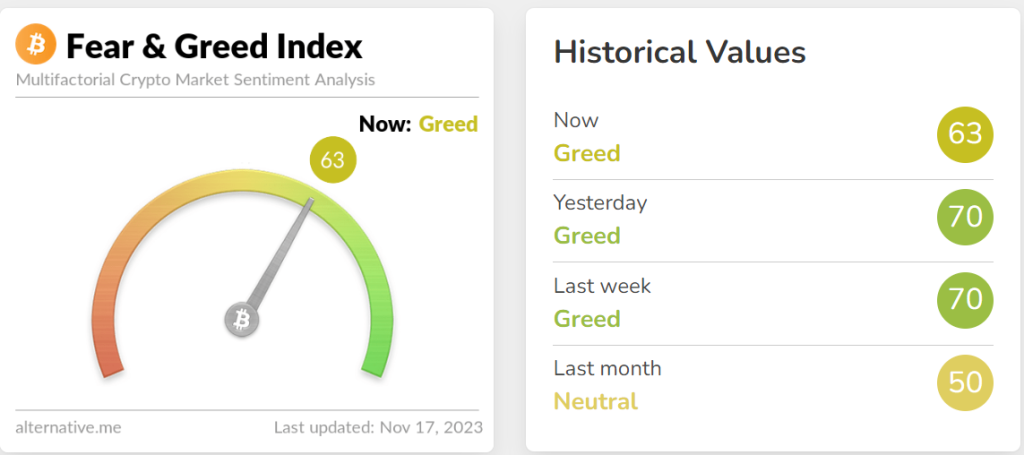 However, technical analysis shows that there is no major change in the bullish market structure of the most valuable digital asset. A key level to watch will be the weekly low of $34,500 which must act as a support.