The AMC share price has been unable to build on Monday's slightly bullish price action after the stock fell victim to the selloff that hit Wall Street on Tuesday.
The AMC share price has been steadily declining since the Omicron variant of COVID-19 popped up on the world scene. The stock price has dropped more than 40% since the beginning of the year. With a total debt of $5 billion, the company is said to be in advanced talks to refinance its debt in a move that aims to stretch the maturity of its credit facilities.
The AMC share price is down 4.21% as of writing.
AMC Share Price Outlook
The intraday decline takes the AMC share price closer to the 14.81 support. If the price drops below this support, 11.96 becomes the new target to the south, being the site of previous lows of 15 March/21 May 2021.
On the other hand, price recovery above 17.19 opens the door towards 21.03. This move needs to come off a bounce on the 14.81 support, which formed the pivot for the 24 January candle. Only a break above the 21.03 price mark allows for price discovery of 25.36, with 29.44 serving as an additional target to the north.
AMC: Daily Chart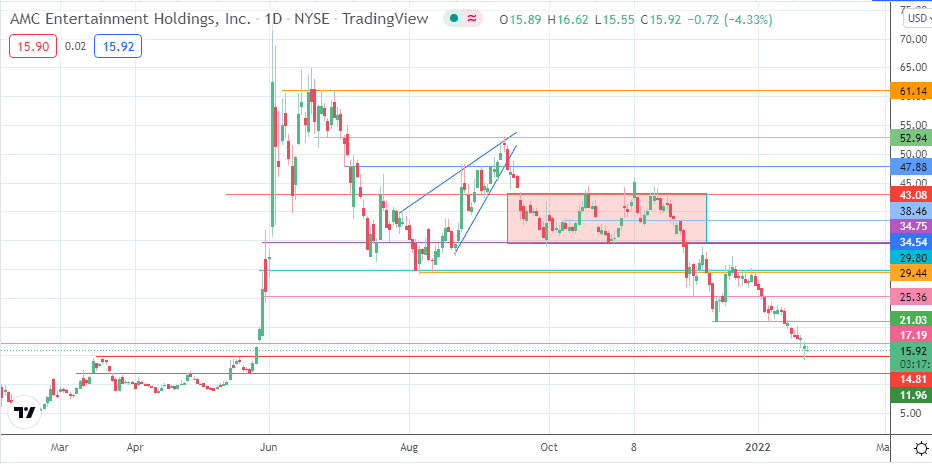 Follow Eno on Twitter.