On Monday, I warned that the Adani share price was forming a dead cat bounce, when an asset in a deep sell-off crawls back modestly. This view was correct as the shares have resumed their downward plunge. On Wednesday, Adani Enterprises' stock plunged to a low of 2,681, the lowest point since August 2022. It has plunged by over 36% from its all-time high.
The flagship Adani share price has done even better than other companies in Gautam Adani's portfolio. For example, Adani Green Energy stock has retreated by 63% from its all-time high. Similarly, Adani Port, Adani Power, and Adani Transmission have all fell by over 50%. As a result, the combined market cap of the conglomerate has crashed by more than $74 billion.
And according to Reuters, Gautam Adani is no longer the richest man in Asia as his net worth has plunged to over $84 billion. He is the richest man in the world. The primary reason for the plunge is an extensive report by Hindenberg Research, which alleged that the company was one of the biggest cons in the world. He also reiterate that the company was extremely overvalued and overleveraged. According to the FT, Adani's conglomerate sits at a debt of over $30 billion.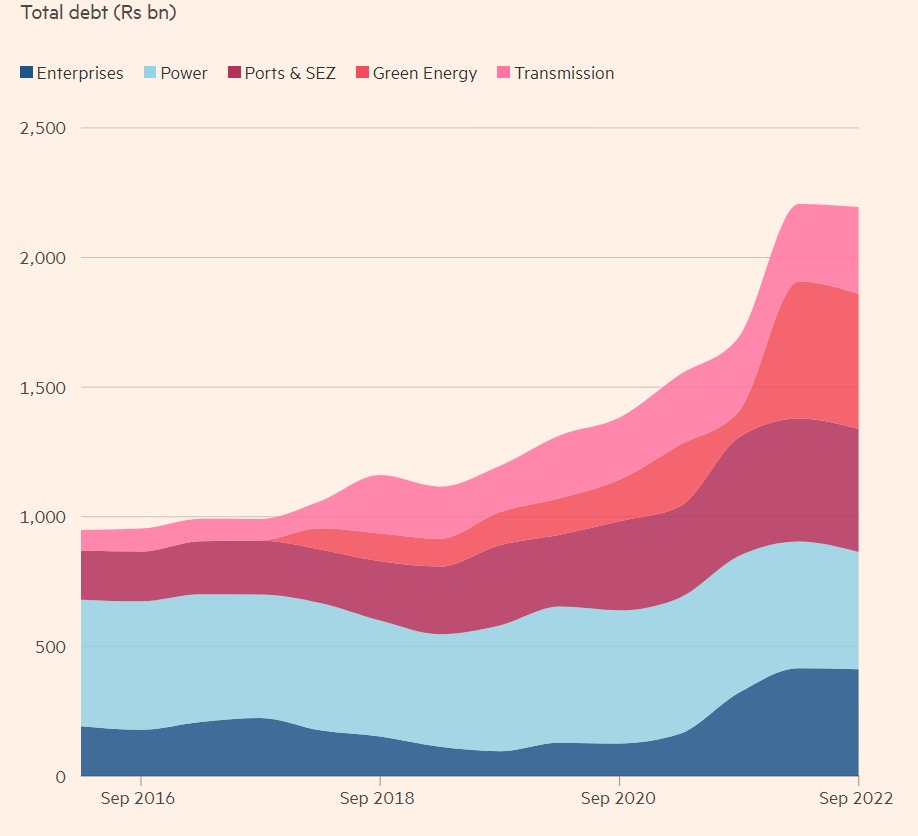 Adani share price forecast
On Monday, I warned that the Adani Enterprises stock price was on the verge of a major collapse as negative headlines remain. Also, investors are focusing on the company's mountain of debt. On the daily chart, the shares have moved below key support levels. It dropped below the important support at 3,135 (October low). The shares declined below the 61.8% Fibonacci Retracement level.
Most importantly, the shares have plunged below the 200-day and 50-day moving averages. If the sell-off continues, we could see the stock form a death cross pattern, which happens when the two makes a crossover. Adani shares are also approaching the crucial support level at 2,415 (27 April 2022). The Relative Strength Index (RSI) has continued falling into the oversold level.
Therefore, the shares will likely continue plunging as sellers target the important support level at 2,000 INR. This bearish view will become invalid if the stock moves above the important resistance at 3,135.