The BT share price has underperformed in the past few days as investors focus on the company's margins. As a result, the stock has declined in the past three straight days and is trading at the lowest level since March 21st. It dropped by over 7.7% from its highest level on April 12th. This drop brings its year-to-date total shareholder returns to about 4%, better than FTSE 100, which has barely moved.
BT Group is a leading telecommunication company that operates mostly in the UK. It offers communication services to both companies and individuals. Openreach, its fibre business, is one of its strongest growth segments as demand for high-speed internet rises. However, like other companies in the country, BT is facing strong margin pressure considering that the cost of doing business is rising.
BT has other challenges. It has limited pricing power, and it is expected to spend more money servicing its large debt as interest rates rise. Another notable issue is that the British pound has dropped to the lowest level since July 2020 as the dollar continues to strengthen. This means that shareholders' returns in US dollar will be a bit limited this year. Also, the company will pay more for products it buys overseas.
Still, analysts at JP Morgan believe that BT will use its large scale to deal with these cost issues. Further, the company is starting to grow its quantum secure data transmission business. It is collaborating with Toshiba, and its first customer was EY.
BT will publish its quarterly results on May 12. The consensus is that the firm's revenue dropped by 1.5% year-on-year to 5.2 billion pounds. However, its EBITDA is expected to come in at 1.874 billion pounds.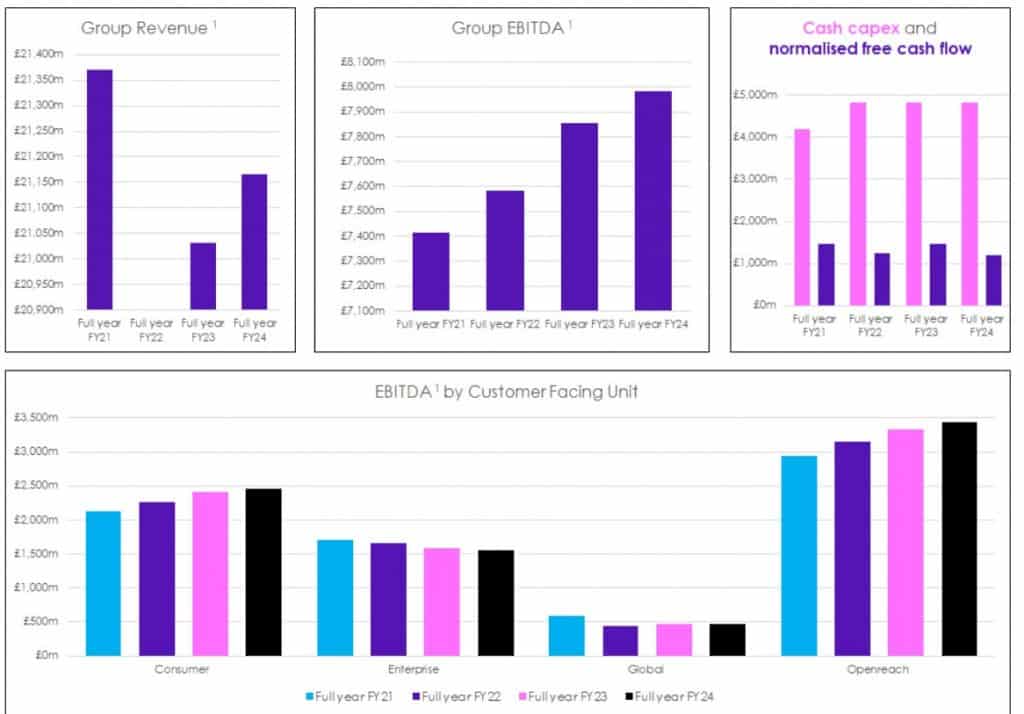 BT share price forecast
The daily chart shows that the BT stock price has been in a downward trend in the past few weeks. As a result, the stock has moved below the descending trendline shown in orange. It has also crossed the 25-day and 50-day moving averages while the Stochastic oscillator moved to the oversold level.
Therefore, the path of the least resistance for BT shares is downwards, with the next key level to watch being at 170p. It will then rebound after earnings and possibly move above the descending trendline.