USDRUB
In this section, you will find our latest USDRUB news and analysis, you will also be able to read about its history, and find a live chart for technical analysis.
While the dollar has been around since 1792, the Russian Ruble is recognized to be one of the oldest currencies in the world. It is said to have been around for 500 years and is only second to the British pound in terms of age. Belarus and Transnistria have their own currencies which also go by the same name.
What is USDRUB?
USDRUB is the financial symbol for the spot exchange rate of the US dollar and the Russian Ruble. The latter is the currency used by the Russian Federation and by the two de facto sovereign states of Abkhazia and South Ossetia.
Related currencies: USDMXN – USDNOK – USDRUB – USDSEK.
Donetsk and Luhansk, which are separatist regions that have declared their independence from Ukraine and were assisted by Russia, also use the currency as their own.
It has gone through multiple revisions with the first Ruble being pegged to silver and then gold. World War I and the Russian Revolution also made the currency become virtually worthless amid staggering inflation. It was not until 1922 when a more robust monetary system was established.
It is managed by the Central Bank of Russia which is also called the Bank of Russia. It was founded in 1860 which was, back then, known as the State Bank of the Russian Empire.
The Russian economy and, in effect, the ruble, is sensitive to news about oil prices because the commodity is one of the country's major exports. In fact, the decline in oil prices in 2014 contributed to the financial crisis in Russia. With that said, you can expect USDRUB to trade lower as oil prices go higher.
The currency also shares a positive correlation with the Chinese data. In November 2010, Russian and Chinese officials agreed to use their own currencies in their bilateral trading transactions and not the US dollar. This has consequently led to stronger economic ties between the two countries. You should also keep an eye out for Chinese news when trading USDRUB.
Live USDRUB Chart

USDSGD Chart by TradingView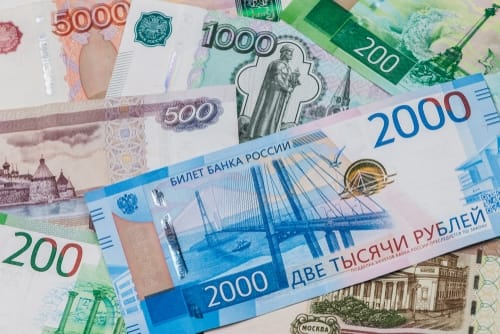 The USDRUB is classified as an exotic forex pair which is hardly in the news except for rare occasions when...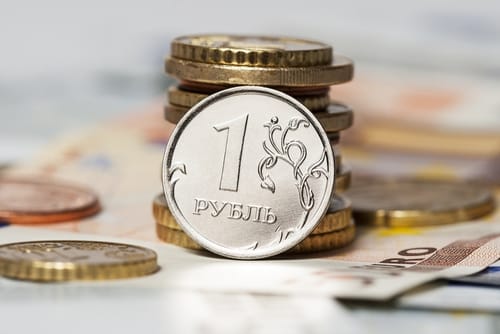 The Ruble was on offer this afternoon after the Russian Central Bank cut its key policy rate to 6.25% from...
The USDRUB spiked after long-time Russian PM Dmitry Medvedev and the entire cabinet resigned Wednesday afternoon. However, he was immediately...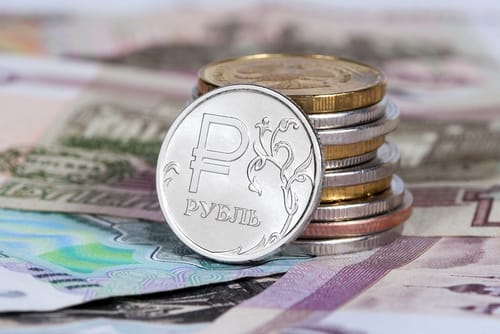 The USDRUB is trading higher today after the Chairman of the US House Committee on Intelligence called for US to...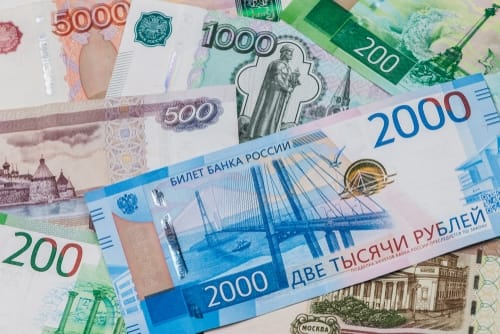 The recent rally in the U.S. dollar may be ready for a return to the downside and this is coinciding...