Tata Tele Business Services had a volatile start to the week, with its stock reversing most of the gains that it posted during the early hours on Monday. This can be attributed to negative sentiment in the Indian stocks as evidenced by the BSE Sensex and Nifty 50 indices both experiencing declines of 82 points and 325 points, respectively, on Monday.
Nevertheless, the stock of the Indian Telecom giant still managed to close the first trading session in green i.e. 0.17%.
Earlier in October, Tata Teleservices investors faced disappointment in October when the company reported its Q3 earnings. In the quarterly report, a loss of 3.1 billion was reported, which was more than the last quarter's 2.93 billion. This added to the telecom company's challenges.
Consequently, Tata Sons is required to inject 20 billion into its telecom division to cover the repayment of 9.4 billion worth of bonds due in November.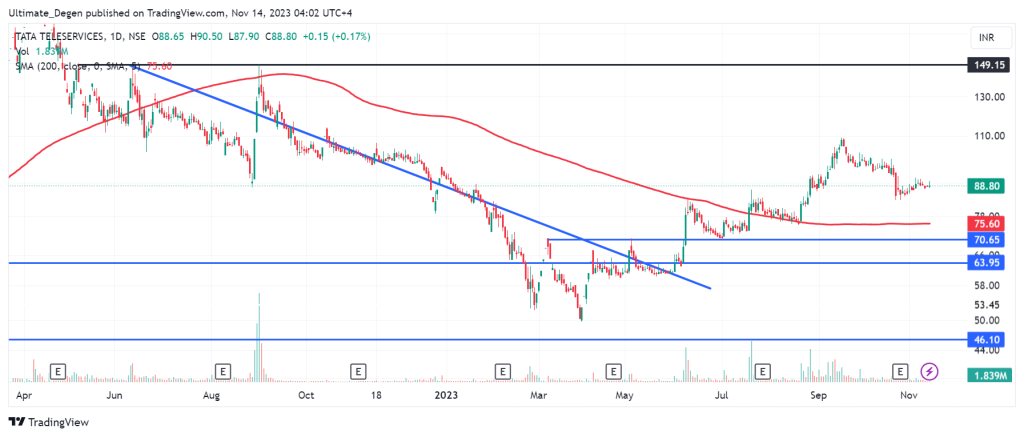 Despite reporting a loss in its Q3 results and its outstanding debt obligations, Tata Tele Business Services share price gained about 4.1% from its October lows. As a result, the stock of the telecom company is still up 17.6% from its 200 MA, which gives it a very bullish outlook.