Sperax (SPA) crypto price has soared more than 26% in the last 24 hrs. The digital asset rebounded strongly in August after an intense downtrend. However, the technical analysis shows that the coin is still not out of hot waters on a higher timeframe.
Altcoins are showing a mixed price action on Friday as the volatility slightly increased in the crypto markets. Nevertheless, BTC price still remained sideways without any significant gain or loss from its previous session. Sperax coin appeared as one of the best performers as it rose by more than 9.3%.
Why Is Sperax Coin Pumping?
The exact cause behind the ongoing surge in SPA coin is not known yet. However, there have been a lot of positive developments in the stablecoins project built on Optimism. Currently, the project is having a vote on a proposal for upgrading its smart contract.
According to DefiLlama, the total locked value (TVL) in the protocol has decreased by 25% in the last 1 month. This decrease in TVL is yet to be reflected in Sperax crypto price. This is one of the reasons I am still skeptical of the current bullish rally.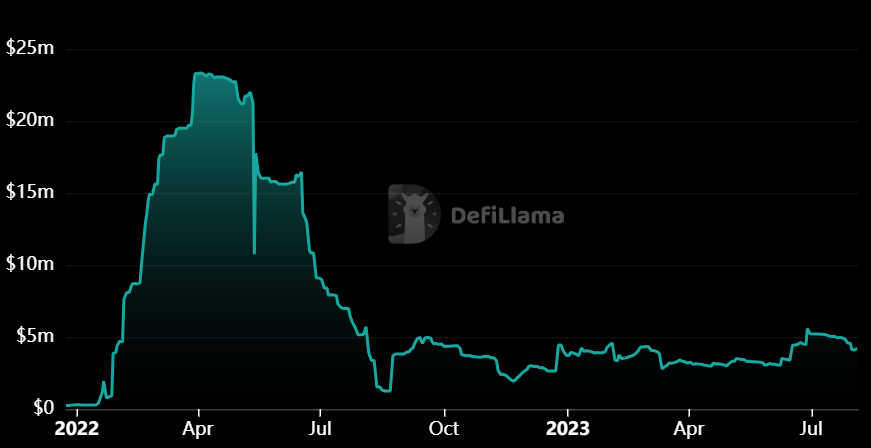 Sperax Crypto Price Prediction August 2023
A look at the following Spirax coin chart depicts that the coin has been trading within the $0.0035-$0.012 trading range. Most of the time, the price usually bounces from the range lows. However, in this case, the price has surged without retesting the range lows. This makes a pullback from the range mid of $0.0066 more likely.
Sperax crypto price prediction will become very bullish of the price gains strength above the range mid. In this scenario, a retest of the range high will be on the cards, which currently lies at $0.012. This could mean a potential upside of more than 100% from the current level.
In the meantime, I'll keep sharing updated Sperax technical analysis and my personal trades on my Twitter, where you are welcome to follow me.