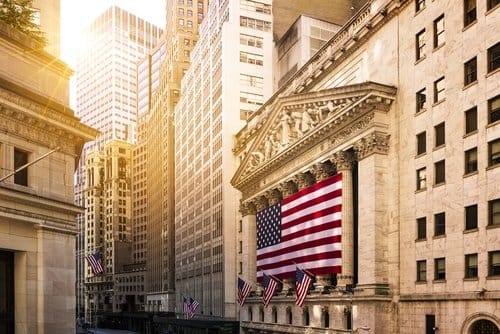 Indices
S&P 500 Resumes March Towards 3600 But Bullish Momentum Lacks Conviction
Rising stocks in the energy subsector are driving the S&P 500 index to a modestly higher open this Wednesday. The Energy Index is up 1.5% on the day and is the best performing of the 11 sectoral indices on the S&P 500. The energy stocks are being helped by recovering crude oil prices on the day.
The S&P 500 had a bullish start to the week, before a dissent by US House Speaker Nancy Pelosi on the US President's "targeted" stimulus caused investors to keep their funds in their briefcases on Tuesday. Late yesterday, Senate Majority Leader Mitch McConnell indicated that the Senate Republican majority was willing to go along with President Trump's version of the stimulus package. That standpoint has slightly restored some confidence on the part of investors that some kind of stimulus package may be passed before the US elections.
It is earnings season, and you can watch out for some of the earnings reports that have just hit the newswires, including that of Bank of America and Netflix. 
Technical Outlook for S&P 500
The market has been open for an hour, but trading volumes remain low in a muted start to Wednesday's session. Price is testing resistance at 3528.9. A break above this level allows the S&P 500 to challenge the record highs at 3588.1. A break above that level sets the S&P 500 on its way to the 3600 level. This price level is expected to act as a psychological resistance in record territory.
On the flip side, a rejection at 3528.9 allows sellers to attempt a pullback towards 3481.6, with 3393.5 and 3335.5 forming the immediate potential targets to the south. Market sentiment continues to be shaped by developments around the additional stimulus and increasingly by the likely outcome of the US election.
Don't miss a beat! Follow us on Telegram and Twitter.
S&P 500 Daily Chart
More content