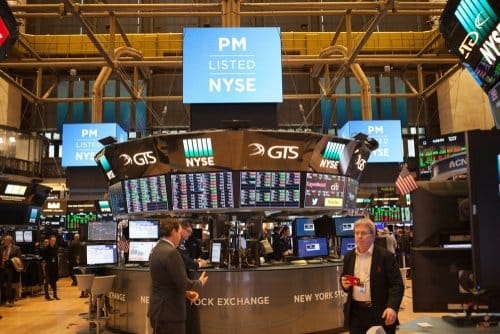 Indices
S&P 500 Index Ticks Lower As Bond Yields Rise Ahead of FOMC Decision
The S&P 500 index has opened lower, after US bond yields jumped nearly 3% on the day ahead of the FOMC decision. The benchmark yields on the 10-year Treasury bond asset spiked nearly 3% to continue the ceaseless rally seen in the last month.
The FOMC decision today is not likely to lead to a rate hike, so the focus would rather be on the statement and the FOMC Chair's Q&A session with members of the press. The key focus would be on whether the Fed would raise rates sooner than expected, and whether the FOMC was starting to show some concern with regards to the bond yields.
Rising bond yields usually draw investment capital out of stocks and into bonds, leading to a drop in a share index. With the US10Y at a new 13-month high, the S&P 500 is down 0.65% on the day.
Technical Levels to Watch
Today's slide violated the 3950.4 support but is yet to dip below the 11/12 March lows to confirm the ride towards 3870.0. Other downside targets at 3823.9 and 3765.1 may become viable if the FOMC ignores the rising bond yields.
On the other hand, recovery towards yesterday's new high at 3981.0 and beyond could follow some action from the Fed to curb the rise of the long-term bond yields. Above this level, 4005.9 (161.8% Fibonacci extension from the 23 March to 29 April 2020 high) remains an upside target for the future.
Don't miss a beat! Follow us on Telegram and Twitter.
S&P 500 Index Daily Chart
More content