Indices
S&P 500 Boosted by Better Consumer Sentiment, Apple (AAPL) and Trade Talks
Wall Street indices surging the first hour of the trading day on hopes of an interim trade deal, with the S&P 500 adding 1.55% at 2,983.68. The Dow Jones trading 1.45% higher at 26,881, while the Nasdaq trading 1.84% higher after positive headline news from the China-US trade relations and Brexit negotiations. President Donald Trump said on Thursday that trade talks with China were going "really well". Meanwhile the United States Michigan Consumer Sentiment Index came in at 96 topping expectations of 92 in October.
Earlier this week Fed Chair Jerome Powell, reiterated that the Fed would "act as appropriate to support continued growth, a strong job market, and inflation moving back to our symmetric 2% objective", leaving the door open for further cuts by the end of the year. On the data front the United States JOLTS Job Openings came in at 7.051M below expectations of 7.191M in August.
The CBOE Volatility Index or fear index is giving up 9.56% at 15.89 to confirm the positive market mood.
Download our Gold Prices Q4 Outlook Today!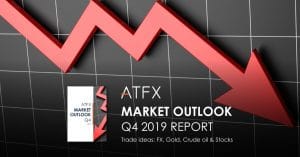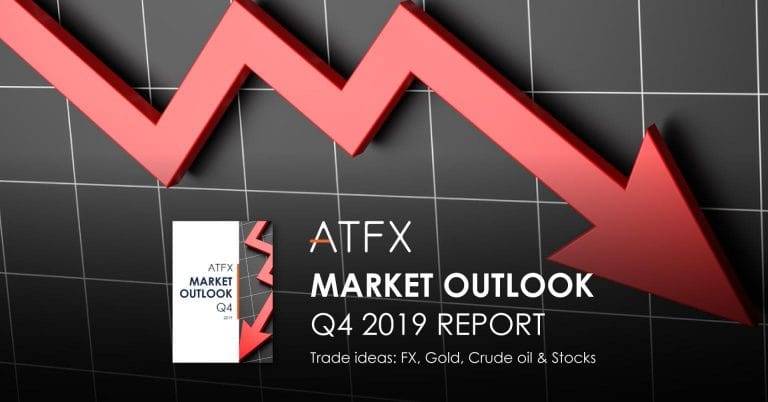 S&P 500 Support and Resistance
S&P is getting a boost by Apple (AAPL) which is hitting a record high and drives the index at two-week highs. S&P has formed a strong floor at 2,822 during August which absorbed all the offers and signalled the rebound which almost touched the all-time highs in early September. S&P 500 bullish momentum is intact as it trades above all major daily moving averages. On the upside immediate resistance stands at 2,983 today's high while more pressure will be met at 3,000 psychological mark before an attempt to 3,027 the all-time high. On the downside S&P 500 first support stands at 2,939 today's low and then at 2,932 the 100-day moving average. Traders looking to enter long positions can buy if the index closes above today's high, targeting the 3,100 level for profits, and can keep their long positions as far the index is trading above the 2,900 mark.
The European indices trading higher, the FTSE 100 is 0.62 percent higher at 7,231 as the pound trades above 1.2660. DAX index trading 2.45 per cent higher at 12,461 while CAC 40 in Paris also trading 1.45 per cent higher at 5,649.