The Solana price correction continued on Tuesday several hours after the network's congestion problems were first reported.
Some users complained about transaction blocks not being processed on the Solana blockchain, and reports from block explorer SolScan backed this up.
The company later confirmed the problem, saying that a large increase in transaction loads caused the congestion. It also said that the network started to fork due to non-preferential queueing of network-critical messaging, leading to some nodes going offline due to excessive memory consumption.
As a result, selling pressure on the SOLUSDT pair increased, leading to a 6.77% decline on the day.
Solana Price Prediction
The SOLUSDT pair is now testing support at the 150.24 price mark. If this support fails, we could see the price aim for the 129.87 support level (31 August high and 7 September low). The 38.2% price mark at 142.84 could serve as a pitstop.
On the other hand, a follow-up from the bounce at 150.24 needs to clear the 216.00 top to restore the uptrend. This move requires the price to break past 171.19 and a confluence of highs around 200.00. 
Solana Price Chart (Daily)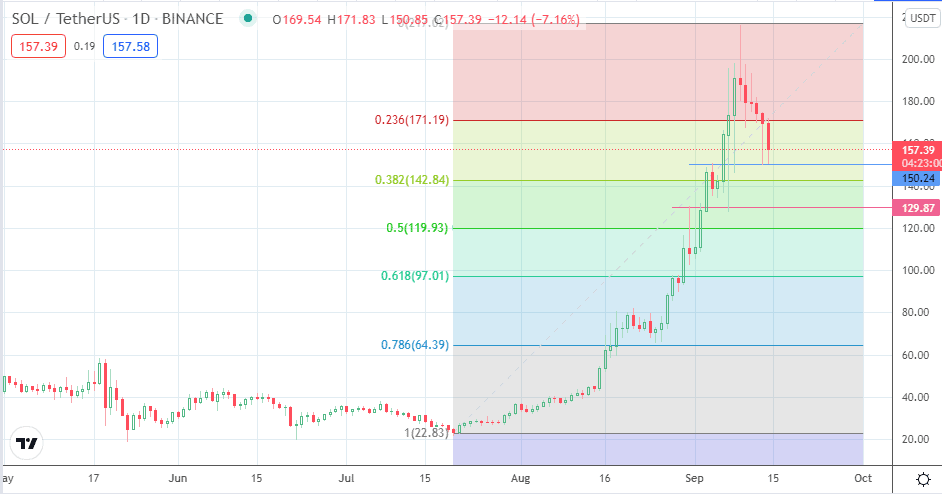 Follow Eno on Twitter.