Solana (SOL) price has performed extremely well in 2023. Since the start of the year, the price has surged 129%. After a strong rebound from its June Lows, SOL price is currently having a major pullback. This pullback might turn out to be very healthy for the smart contract cryptocurrency. Let me explain how.
On Thursday, cryptocurrencies continued their downtrend as the BTC price once again plummeted below $29,000. This intensified the sell-off in altcoin markets, sending most of them below their June lows. SOL crypto also showed a negative price action and was down 1.05% till press time.
SOL Crypto TVL Fails To Impress
Despite a massive rally in SOL right from the start of this year, the total locked value (TVL) hasn't seen a similar increase. The TVL on the smart contract platform has increased only 50% as compared to the 129% surge in Solana price.
Offsetting the effect of the price surge, these stats show an outflow of other coins from the Solana blockchain. The holders could have moved these funds to a different blockchain. Nevertheless, extremely impressive price action this year suggests that Solana is finally ready to recover by putting behind its FTX ties.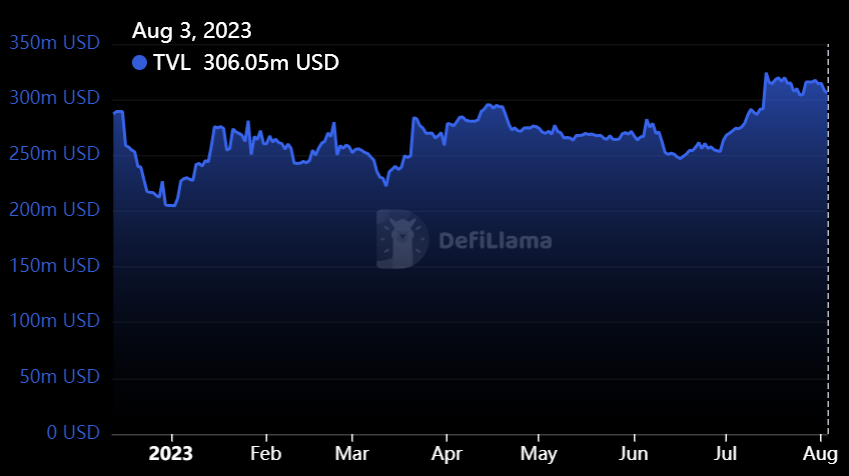 Solana Price Prediction Remains Bullish
Although SOL crypto has slid more than 31% from its July highs, it is yet to make a lower low on the daily chart. This bullish market structure will remain intact until the price closes a day below $20.43. Till then, I'll keep finding good setups to go long.
Solana price prediction might flip extremely bullish if the coin gains strength above the $25 level. It broke above this level last month but couldn't reclaim it. A lot depends on the BTC price action in the coming days. If BTC breaks above $31,000, altcoins like SOL might follow.
In the meantime, I'll keep sharing updated Solana analysis and my personal trades on my Twitter, where you are welcome to follow me.