Silver (XAG/USD) price is showing a weakness this week. The sell-off that started at the end of last week continued on Monday as the prices of the precious metals showed a correction on Monday.
At press time, Silver was down 1.11% as the focus of the market participants shifted to the upcoming release of the minutes of the previous FOMC meeting. Analysts use these minutes to hint at the monetary policy's next direction.
Another factor behind the ongoing pullback in the Silver price per ounce is the rally in equities which caused the NASDAQ 100 index to surge to a new yearly high on Monday. This shows that the risk appetite of the investors has significantly increased due to the falling bond yields.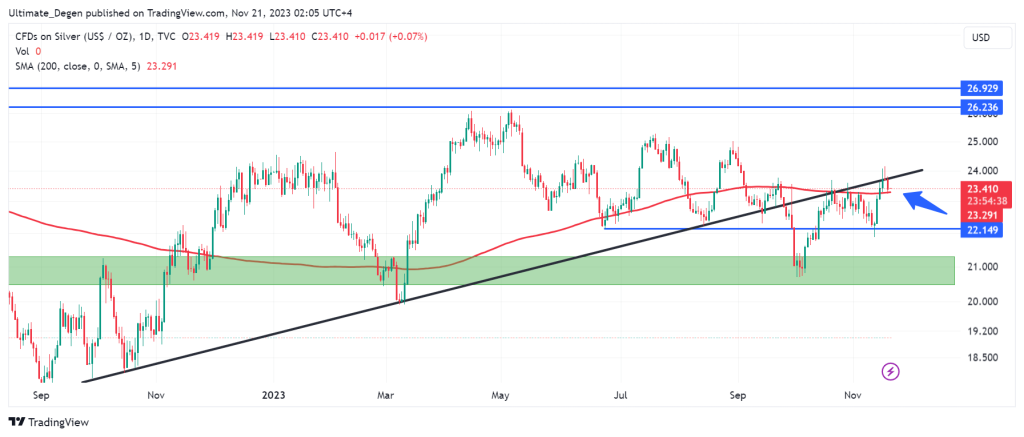 At the moment, the XAG/USD pair is being supported by the 200-daily moving average, as shown in the chart above. However, the price is struggling to break back into the uptrend from which it broke down in September. This is the only sign of weakness as the outlook on the metals remains bullish.
In the meantime, you can also follow me on Twitter, where I will keep sharing my updated outlook on Silver along with my personal trades.