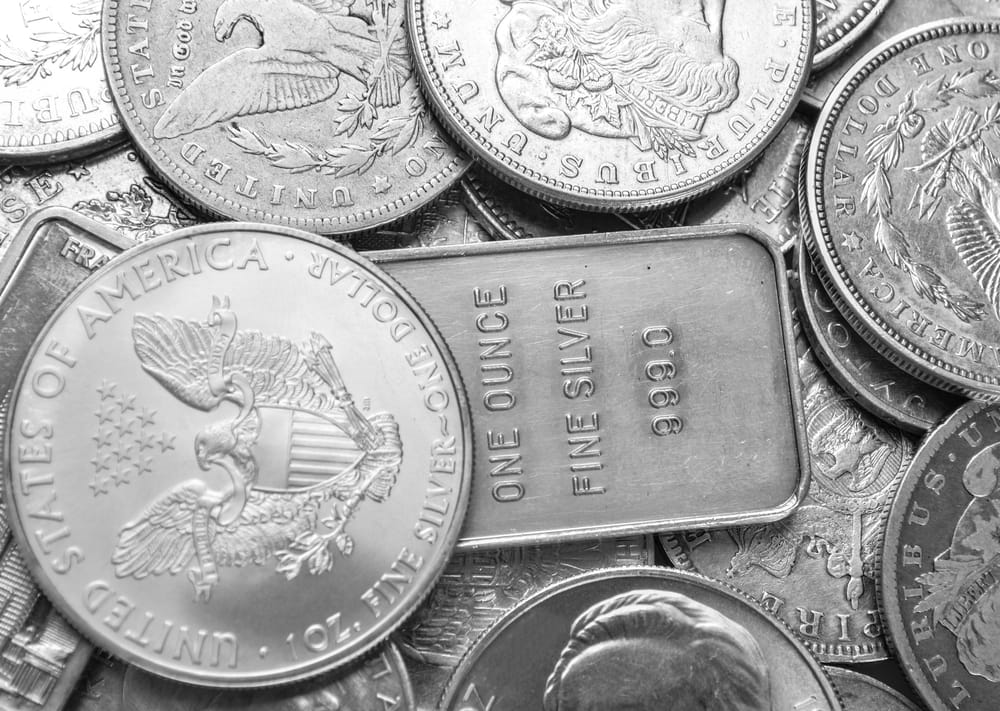 Commodities
Silver Price Forecast: Why a Drop to $25 is Possible
Silver price (XAGUSD) is down by more than 1.50% as the global sell-off of key assets intensify. The metal is trading at $26.35, which is the lowest it has been since September 8. Other commodities are also lower, with gold, crude oil, and copper prices falling by more than 1%.
A stronger US dollar is part of the reason why silver price has declined today. The dollar index, which measures the strength of the currency against key global peers, has risen by more than 0.40%. That has happened because the dollar has risen by more than 0.50% against the euro and sterling and by more than 1% against the Swedish krona. It has also risen against other currencies like the Swiss franc, South African rand, and Norwegian krone.
Silver price usually has an inverse relationship with the US dollar. For one, silver is usually traded in dollars. Indeed, part of the reason why the price of silver has risen to a multi-year low is that the dollar index has also been in a downward trend.
The dollar has gained because of the rising political risks in the United States as the election nears. It has also risen because of the rising number of coronavirus cases in most countries, such as the United Kingdom. Yesterday, the UK confirmed more than 3,900 cases and experts expect the number to keep rising.
A rising virus is also negative for the price of silver because of demand reasons. That is because most of the silver that is mined is usually used in the industrial sector. That is unlike gold, which is mostly used in the investment industry.
So, is the current decline of the silver price a buying opportunity?
Silver price forecast
The four-hour chart shows that the silver price has dropped to the lowest level since September 8. The price is trading at the first support of the classical pivot points. It is also along the lower line of the triangle pattern that is shown in purple. Still, the triangle pattern is still relatively further away from the consolidation level.
I suspect that the price will continue falling as bears attempt to test the second support at $25. Also, I suspect that price will return back to the triangle pattern ahead of a stronger breakout.
Don't miss a beat! Follow us on Telegram and Twitter.
XAGUSD forecast
More content