Silver price dropped sharply in October as the US dollar index has remained at an elevated level. It was trading at $18,60 on Tuesday morning, which was about 12% below the highest level this month. This price is close to its lowest level since September 29 of this year.
Silver demand and supply 2022
Silver is an important industrial and precious metal. It is used globally to manufacture things like watches and jewelry, semiconductors, and solar panels among others. As a precious metal, silver is often seen as gold's smaller cousin.
Silver bullion price has dropped in 2022 even as its supply and demand situation remains in a deficit. In 2021, the total gold supply was estimated to be 997 million ounces while its total demand was about 1,049 million ounces. That led to a market deficit of 79 million ounces.
In 2022, estimates are that the total supply will be 1,080 million ounces and demand to be 1,101 million. This will lead to a deficit of over 71 million ounces.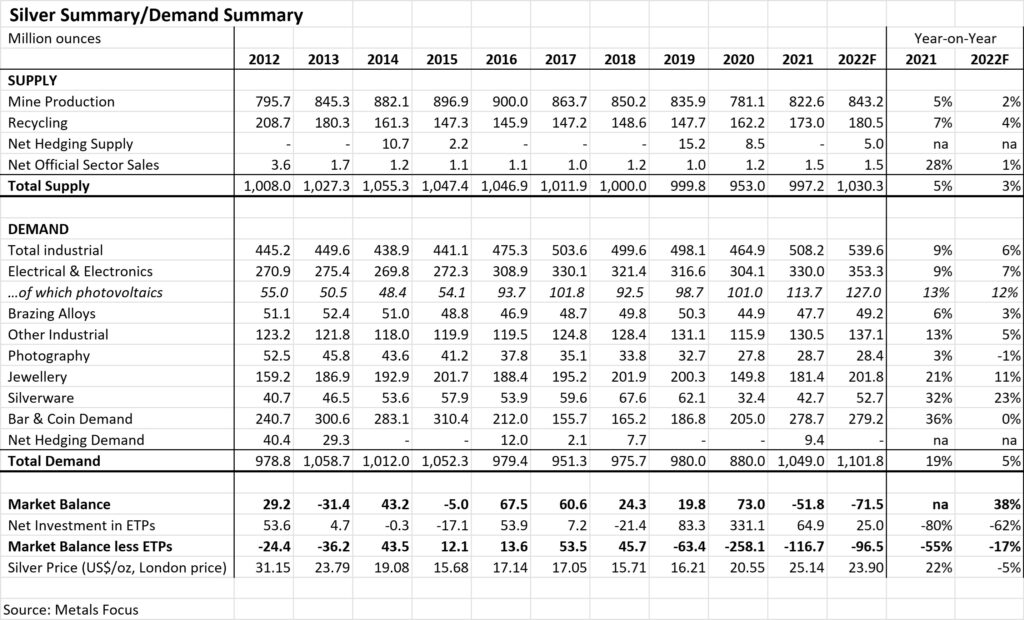 Still, despite the growing deficit, silver price has struggled because of the slowing Chinese economy and the extremely hawkish Federal Reserve. In the China Party Congress, President Xi Jinping said that his government will continue with the current policies such as deleveraging and Covid-zero. As a result, analysts expect that the economy will lag a bit this year.
The XAG/USD price has also fallen because of the Federal Reserve and the strong US dollar. In response to soaring inflation, the Fed has decided to deliver a series of rate hikes this year. And analysts believe that it will hike by another 125 basis points. As a result, silver has crashed because of the strong US dollar.
Silver price prediction
The silver price chart below shows that the metal has been in a strong bearish trend after peaking at $21.23 on October 4th. In this period, silver managed to move below the important support level at $19.91, which was the lowest level on October 5. It was also the neckline of the double-top pattern.
Silver price per ounce remains below the 25-day and 50-day volume-weighted moving average (VWMA). At the same time, the Average True Range (ATR) has tilted to the lowest level since September 23rd. Therefore, there is a likelihood that silver prices will continue falling as sellers target the key support at $17.93. The stop-loss of this trade will be at $19.