The Royal Mail share price is trading higher, albeit on low volumes as the Christmas holiday approaches. The stock has floundered recently after massive postal delays were seen around the country.
The delays could affect as many as 43 postcodes, and there are reports of people not having received their post for weeks in the Birkenhead area due to COVID-related worker absences. Residents of Wirral and Liscard have also been experiencing delays in post, along with other areas across the country.
The Royal Mail share price still retains an intraday gain of 0.59% despite being slightly off intraday highs.
Royal Mail Share Price Outlook
The upside move has stalled at the 509.6 resistance. If the bulls can muster enough momentum to break this level, 520.2 becomes the next target to the upside. 538.0 and 566.4 are additional barriers to the north which a further upside move beyond 520.2 is expected to encounter.
On the other hand, if the price pulls back from the current resistance, a touch off the 490.6 support appears likely. If the correction is more extensive, 471.2 (13/28 September lows) and 452.6 will line up as additional targets to the south.
Royal Mail: Daily Chart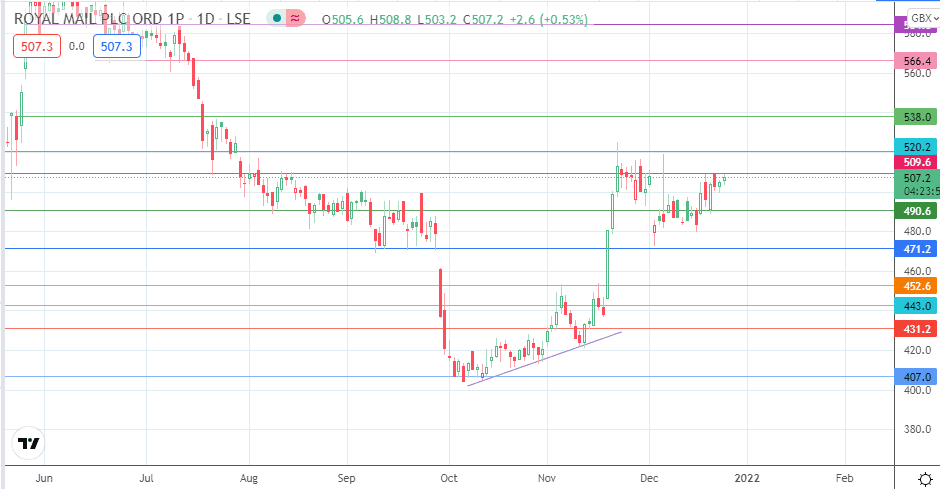 Follow Eno on Twitter.