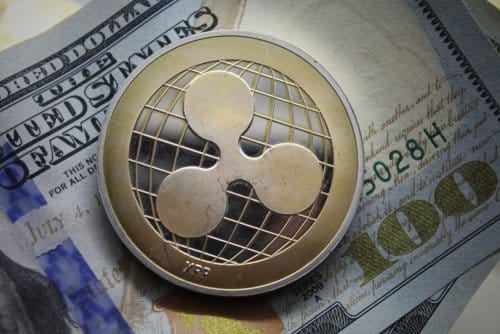 Cryptocurrencies
Ripple Price Prediction Favours the Bears If the Pennant is Confirmed
The Ripple price prediction on the XRP/USD pair seems to favour the bears at the moment, as the bearish pennant on the daily chart continues to evolve.
In another low volume trading session, Ripple price is down 0.66% as the crypto market continues to suffer from the impact of regulatory actions. Several exchanges are already halting the trading of Ripple and other derivatives for Chinese users. Huobi is the latest of such exchanges. Ripple price continues to struggle amid the current FUD environment.
Technical Outlook for Ripple Price
The bear flag favours a bearish Ripple price prediction. However, the Ripple price candle, which sits on the 0.64612 resistance, faces rejection with a subsequent pullback. This move would allow the bears to initiate a breakdown of the pennant consolidation area, targeting a measured move towards the 0.36881 support level. However, the 0.51697 and 0.42930 price support levels must be taken out for the measured move to come to fruition.
On the other hand, a price break above the 0.64612 resistance clears the pennant to the upside, invalidating it in the process. This provides a new lease of life for the bulls, with 0.72029 serving as the immediate resistance. The floor of the price wall at 0.8000 becomes a new target if 0.72029 gives way.
Don't miss a beat! Follow us on Telegram and Twitter.
Ripple Price: Daily Chart