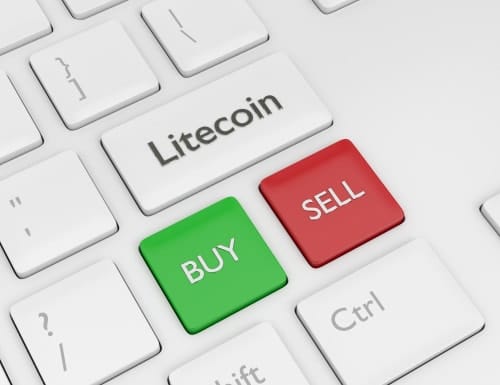 Cryptocurrencies
Litecoin Price Prediction: Is LTC Heading To $180 This Weekend?
Litecoin price is under pressure today after rallying by more than 5% yesterday. LTC is down by more than 3% and is trading at $147.90, which is slightly lower than yesterday's high of $157. Other cryptocurrencies like Bitcoin, Ethereum, and Bitcoin Cash are slightly below their highest points yesterday.
What's happening: Like all digital currencies, Litecoin price has had an eventful week. Early this week, its price dropped to a low of $110 due to the overall sell-off in cryptocurrencies. This performance was due to profit-taking and panic. Since then, it rose by about 40% as investors remained optimistic about the currencies. There was no major news this week about Litecoin. In fact, the only major crypto-related news during the week was about Cardanao, the digital currency that went through a hard fork. Another one was from Grayscale, which decided to dissolve its XRP fund after Ripple was sued by the Securities and Exchange Commission (SEC).
Litecoin price forecast
On the four-hour chart, we see that the Litecoin price has had a strong momentum this week. In fact, the 15-day and 25-day simple moving averages have already made a bullish crossover. The price is also slightly above the blue ascending trendline. Similarly, the Relative Strength Index (RSI) has continued to rise.
Therefore, I suspect that LTC will continue rallying as we move into the weekend. In fact, in the past few weeks, all cryptocurrencies have been rallying during the weekend before pulling-back in the first days of the week. Therefore, the next level to watch will be $180.
Don't miss a beat! Follow us on Telegram and Twitter.
LTC technical chart
More content