ImmutableX, a popular platform for developing and deploying scalable Web3 games on Ethereum, has introduced Immutable Passport, a safe and easy-to-use onboarding tool made specifically for gaming companies. By allowing players to sign in without entering a password and by generating a wallet automatically, the Passport accelerates the onboarding process for gamers.
What you get with an ImmutableX Passport
The Immutable Passport by ImmutableX is a non-custodial solution because it doesn't store users' private keys or participate in transaction signing. Players can use their personal, encrypted digital wallet to buy and sell items in web3 markets and operate in-game with total confidence. Passport enables the creation and protection of individual online personas that accompany gamers everywhere they go on web3.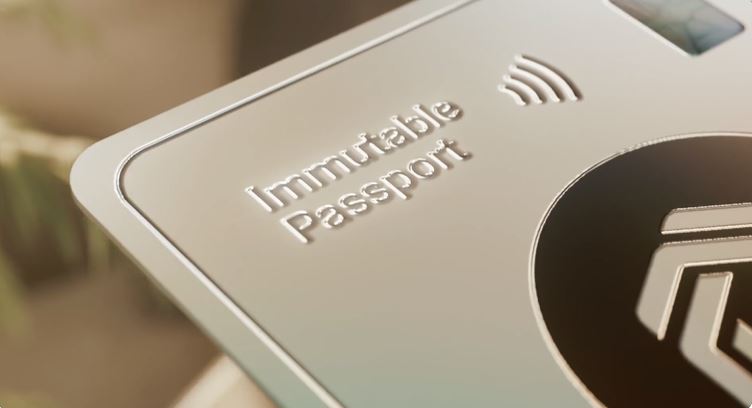 Passport enables game developers to increase adoption among the wider populace, keep their games secure at an enterprise level and gain valuable insights from player analytics. For example, the platform operates on a passwordless sign-up mode. During registration, gamers just need to submit a one-time password that is emailed to them. This eliminates the need for a permanent password and the associated risks of account hacking and forgetting passwords.
Additionally, Immutable Passport offers a wallet solution that doesn't involve storing users' private keys. Furthermore, it provides seamless signing to improve the user experience for players and ensure that signing of transactions is initiated solely by the end-user on their device. This keeps players safe and in charge of their own crypto assets.
Any studio that adopts the Passport will have immediate access to the vast array of the dynamic ImmutableX ecosystem. Powered by $IMX token, the Web3 ecosystem provides partners with access tools, APIs and infrastructure solutions that facilitate global scaling. Two of the first games to launch with Immutable Passport support will be Guild of Guardians and Gods Unchained, both of which have already begun integration the ImmutableX Passport.