The IAG share price has been in a bearish trend in the past few months as concerns about the aviation industry remain. The stock is trading at 140.44p, about 37% below the highest level in 2021. It has also moved by 20% below the year-to-date high. Other aviation companies like United Airlines, Delta, and EasyJet have also been under pressure.
IAG is a leading aviation company that owns several brands like British Airways, Aer Lingus, and Vueling among others. As a result, the company has been going through a lot in the past few years as the number of passengers dropped. However, there has been optimism that the aviation industry has been rebounding in the past few months. Besides, most countries like Australia, New Zealand, and the United States have reopened.
However, the company is facing two main challenges. First, the closure of Russian skies means that the company is spending more going around the crucial route. Second, the cost of jet fuel has surged in the past few months as crude oil prices have risen. According to IATA, the average price of jet fuel rose by 5.6% to $140.3. These prices will likely have an impact on the company's margins because fuel is one of its biggest costs.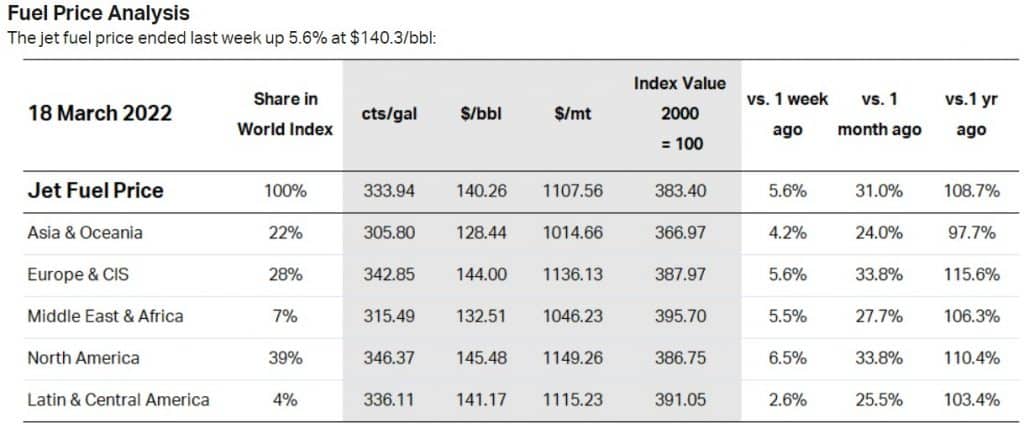 IAG share price forecast
The daily chart shows that the IAG stock price has been in a difficult time in the past few months as it moves from one crisis to another. The price is below the descending trendline shown in black. It has also moved slightly above the key support level at 122p, which was the lowest level this year. The shares are still below the 50-day moving average while the Relative Strength Index (RSI) is pointing upwards.
Therefore, the shares will likely remain under pressure in the near term as investors focus on the company's challenges. This situation will likely change depending on how fast the crisis in Ukraine ends. The next key support level to watch will be at 122p.