The HSBC share price has done relatively well in the past few weeks. The stock is trading at 443p in London, which is about 23% above the lowest level in September. It is a few points below the year-to-date high of 462p.
HSBC shares have risen for three main reasons. First, fears of the housing crisis in China have largely abated in the past few weeks. This trend has happened since Evergrande has managed to make debt payments. Still, the company is still in trouble since these payments have happened because of asset sales.
Second, the stock has risen because of the positive economic numbers from the United Kingdom. Numbers published lately have shown that the country's economy is doing relatively well.
The unemployment rate has fallen and inflation is at the highest level since the pandemic started. This means that the Bank of England (BOE) willl start hiking interest rates in the coming weeks. Banks like HSBC and Lloyds do well in a period of high interest rates.
Third, the HSBC stock price has risen because investors believe that the company is relatively undervalued against peers. This undervaluation stems from the fact that the firm has gone through challenges lately because of its stake in China. A DCF valuation by Simply Wall St estimates that the stock is undervalued by about 41%.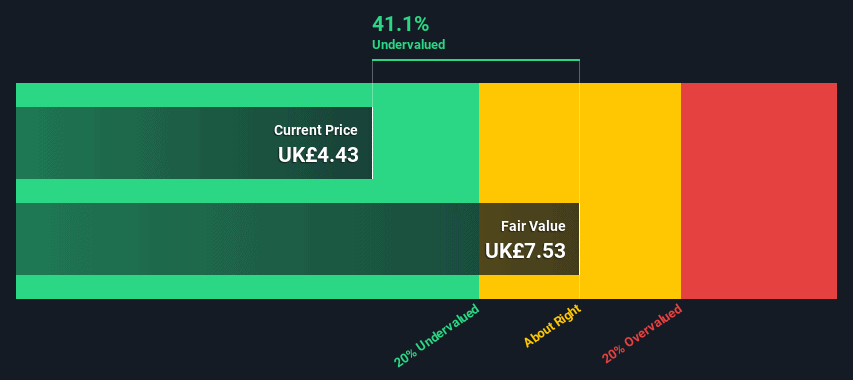 HSBC share price forecast
In my last article on HSBC, I noted that the stock had formed a bullish flag pattern. In analysis, this is usually one of the best signs of a continuation. I, therefore, predicted that the stock will keep rising. This prediction was accurate since the stock has moved slightly above the upper side of the flag.
The stock is also being supported by the 25-day and 50-day moving averages. Therefore, the HSBC share price will likely keep rising as bulls target the key resistance level at 450p. A move above this level means that the stock will retest its YTD high of 462p soon. A drop below 428p will invalidate this view.