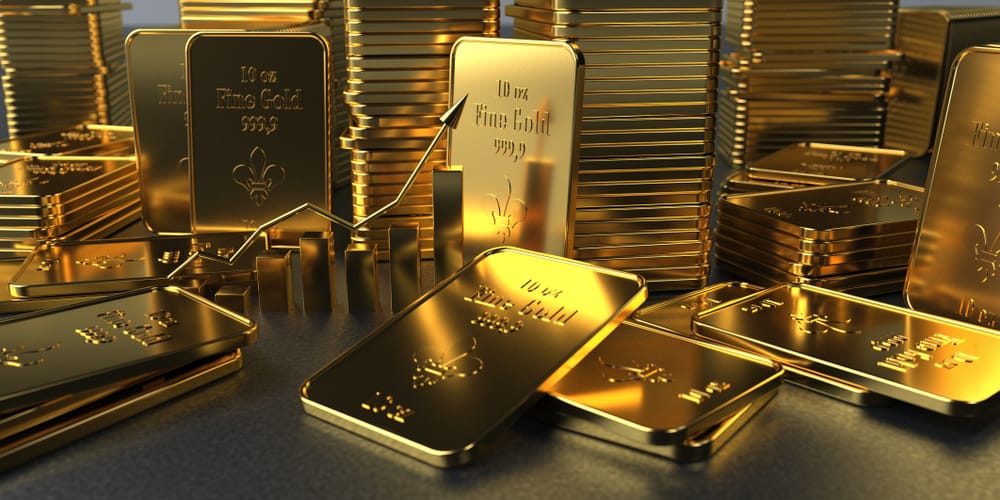 Commodities
Gold Prices are Ripe for a Bearish Breakout to $1,800 – Chart
[adrotate group="3″]
Gold prices are little changed today after plunging by more than 2% yesterday. The metal is trading at $1,890, which is slightly higher than yesterday's low of $1,865. Other metals are also in the red today, with copper and silver prices falling by 0.10% and 0.70%, respectively.
Yesterday, the price of gold dropped sharply after Moderna announced that its vaccine had an efficiency rate of about 94.5%. That rate was higher than that of Pfizer, whose efficiency was about 90%.
As a result, gold, silver, and the US dollar dropped as risk-on investors moved to other assets. For example, in the United States, the Dow Jones rose to an all-time high as the S&P 500 and Nasdaq 100 indices rose by 1.17% and 0.80%, respectively.
Today, the biggest driver for gold prices is the upcoming retail sales numbers and the lockdowns that have started to happen in the United States. Some states like California, New Jersey, Michigan, and New York have started to implement strict measures aimed at reducing public interactions. The impact for this is that the rate of inflation, which is already low, will remain low for a longer period.
Still, some analysts believe that inflation will bounce back in the next few months. In an interview with Bloomberg yesterday, Christian Noting, the head of investment solutions at Deutsche Bank said that he expects higher inflation will push equities and gold prices higher in the long-term.
Later today, the US statistics bureau will release the official US retail sales numbers. Analysts interviewed by Reuters expect the data to show that sales increased by just 0.5% in October while core sales rose by 0.6%. If the analysts are correct, this growth will be the slowest since April this year.
[adrotate group="5″]
Gold prices technical outlook
Gold prices reached a YTD high of $2,072 in August. Since then, the price dropped to a low of $1848, which has now become an important support level. It has also formed a descending triangle pattern, with the descending trendline connecting the highest points in September and October. The price is now slightly below this trendline. Therefore, in the near term, I expect that the price will remain in the current range ahead of a lower breakout to possibly $1,800.
Don't miss a beat! Follow us on Telegram and Twitter.
Gold technical chart
More content
[adrotate banner="47″]