Gold price has made a remarkable recovery intraday, following downbeat consumer inflation data out of the US. The Bureau of Labor Statistics reports that consumer inflation in the US dropped from 0.5% in July to 0.3% in August on a seasonally adjusted basis. This number was also less than analysts had expected (0.4%).
Part of the Fed's decision to commence tapering was the rising consumer inflation data, consistently beating expectations since April.
With the cooling of consumer inflation, the market response in pushing up gold price reflects a feeling of the Fed continuing with the tapering, but not as aggressively as before.
Gold price on the daily chart of the XAU/USD pair is now 0.76% higher.
Gold Price Outlook
Gold price has bounced off intraday lows, and this move has preserved the support at 1789.49. A more sustained upside move is required to test 1800.00 before 1815.20 and the 1828/1840 resistance zone comes into focus.
On the other hand, a breakdown of 1789.49 spurs a decline towards 1763.30. Below this level, 1741.01 and 1719.13 
Gold Price (XAU/USD) Chart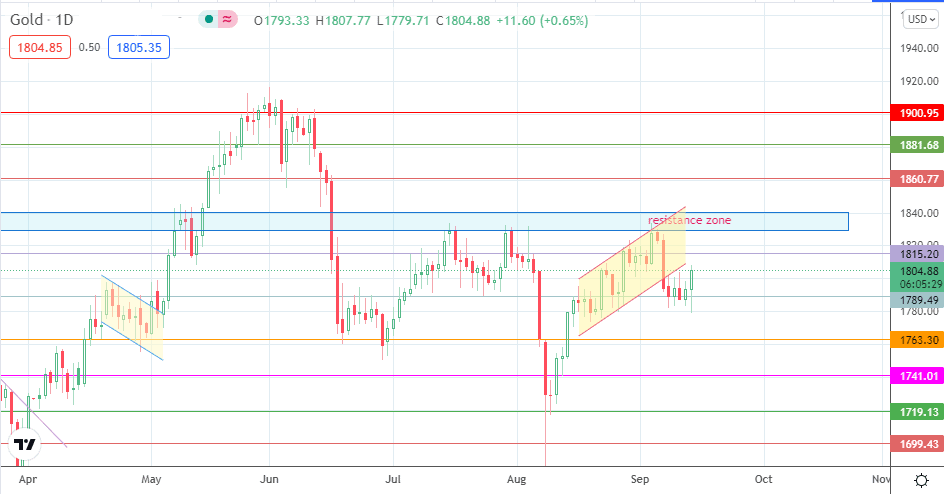 Follow Eno on Twitter.