Gold price trades 0.5% under the $1985 resistance level as the surge in treasury yield cools down. The yellow metal showed a positive price action in the Asian session but retraced from $1977. At press time, gold is priced at $1974.65 and is down a few points from its daily high.
This weakness in XAU/USD can be attributed to the rising strength of the dollar this week. The DXY, which measures the dollar against 7 global currencies is 1% above its monthly lows as investors await the next week's FOMC meeting.
What Is Going On With Gold?
The war in the Middle East has acted as a catalyst for the demand for safe-haven assets like Gold as investors explore safer options to store value. This has resulted in a strong surge in precious metals.
Since the start of the conflict, gold prices have surged by 7.4% and silver price has also shown a 7% recovery.
After sliding for three consecutive trading sessions, the US 10-year bond yield is finally showing some recovery. This recovery comes after PMI data showed better than expected results. Currently, the yield stands at 4.882% and is up 1.24% in the daily timeframe.
XAU/USD Chart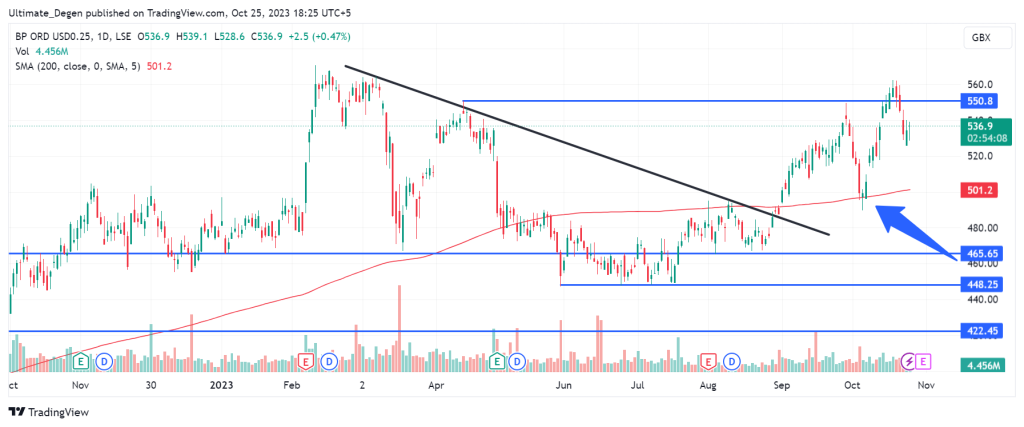 Gold Price Technical Analysis
Gold bulls are losing momentum after its phenomenal rally from its October lows. The price of the precious metal is also struggling to break above the $1985 level. This level is a key resistance level that I have mentioned multiple times previously. The resulting pullback in gold could be due to the profit-taking after a V-shaped recovery which started after a bounce from the $1810 support.
A clear break above $1,985 will push gold to a new all-time high, flipping the gold price forecast very bullish. However, in case of a pullback the 200 MA may act as a dynamic resistance.
The price action is expected to remain volatile as the Fed's stance on the rates will be announced in the FOMC statement next week.