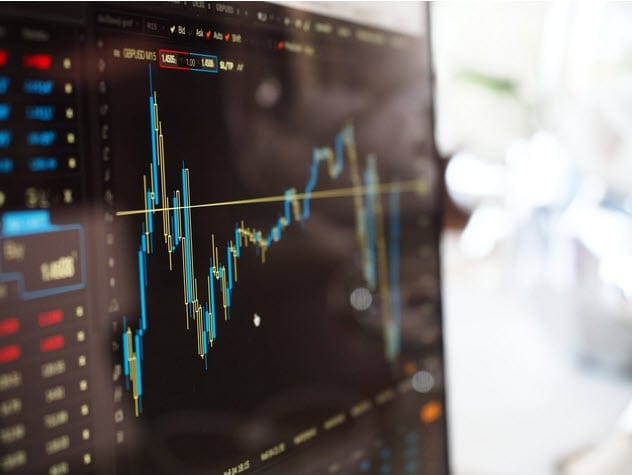 Forex
GBPUSD to Tank or Rally on GDP?
GBPUSD has been trading lower this November since the Bank of England (BOE) expressed concerns for the British economy. Will the Q3 GDP report confirm their concerns or prove them wrong?
As reported last week, the BOE monetary policy committee kept rates steady at 0.75%. The pound suffered losses against its counterparts when it was revealed that two monetary policy members voted to immediately cut rates to 0.50%. This surprise also came along with revisions to the central bank's growth forecasts. Policymakers now see the economy growing slower over the next three years with growth for 2019 eyed at 1.4%, the forecast for 2020 was revised down from 1.3% to 1.2% and that for 2021 was cut from 2.3% to 1.8%.
Q3 GDP FORECAST
The GDP report for the third quarter of 2019 will help market participants and policymakers get a better gauge of how well the UK economy is doing when it's released later at 9:30 am GMT. It is expected to show that the economy grew by 0.4% after contracting by 0.2% in the second quarter of the year. A positive GDP report may be crucial for the pound to recover its losses because this would mean that the UK has avoided a technical recession. On the other hand, a negative number may just confirm the concerns and give the BOE more reason to ease.
DOUBLE TOP ON GBPUSD
GBPUSD is currently trading around 1.2800 early into today's trading. Looking closely, the 4-hour chart also reveals a double top chart pattern which is often seen as a bearish indicator. A worse-than-expected GDP report may be the catalyst for GBPUSD to complete this double top pattern and push the currency pair back down to its October lows at 1.2200. On the other hand, a better-than-expected report could spark a rally on the pound and we may see GBPUSD begin a rally towards its yearly highs at 1.3300.